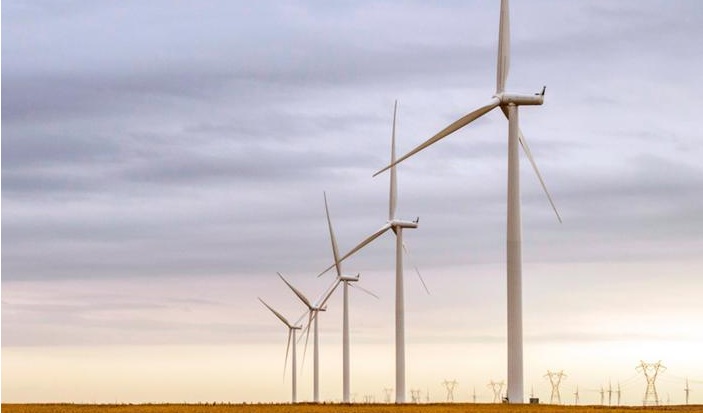 RES, the world's largest independent renewable energy company, has announced the sale of Rödene Wind Farm to Mirova, an asset management company dedicated to sustainable investing and an affiliate of Natixis Investment Managers. The transaction includes an agreement to build the wind farm with an EPC (Engineer, Procure, Construct) contract.
Rödene Wind Farm is situated outside Alingsås in Västra Götaland, Sweden. The project consists of 13 turbines with a total installed capacity of 85.8 MW, the equivalent of powering 40,000 homes in Sweden, resulting in a yearly saving of 230,000 tons of CO2 equivalent.
This is the third project RES has sold to Mirova, following the Våsberget wind project in 2015 and the Vardafjellet project in 2018 and it illustrates the long term collaboration in place between them. This is the first project in Sweden for Mirova-Eurofideme 41, the energy transition fund which closed in November 2019. The project has been purchased on a full equity basis and is a valuable diversification to the Fund's existing 600m€+ portfolio of renewable energy projects in Europe.
RES has worked closely with the community and local authorities during the development of this project which will sell its electricity to a large residential area located nearby. Construction which will start in August has been carefully planned not to interrupt the breeding season of the local osprey bird population. Energization and handover of the project is planned for April 2022. After managing the construction, RES will supply asset management services for the project, focusing on optimising operational yields for Mirova and their shareholders.
Matilda Afzelius, CEO of RES in the Nordics said "We look forward to building and operating this project with our client Mirova in this part of the country where electricity demand is particularly high. It's impressive to think that these 13 turbines will deliver the equivalent power demand of the local city of Alingsås."
Raphaël Lance, Head of Energy Transition Funds at Mirova, added "We are happy to have been able to sign the acquisition of this project in spite of the challenging environment thanks to the strong relationship we have built over the years with RES. In this time of economic slowdown and change, we remain committed to increasing local production of renewable energy and pursue our extension in the Nordics started 10 years ago."
[1] Mirova Eurofideme 4 is a Société de Libre Partenariat (French limited partnership) governed by French law and not subject to the approval of the French Financial Markets Authority. It is reserved for institutional investors only, under the MiFID. Mirova Eurofideme 4 is managed by Mirova and closed to new subscribers. The fund is exposed to capital loss risk.