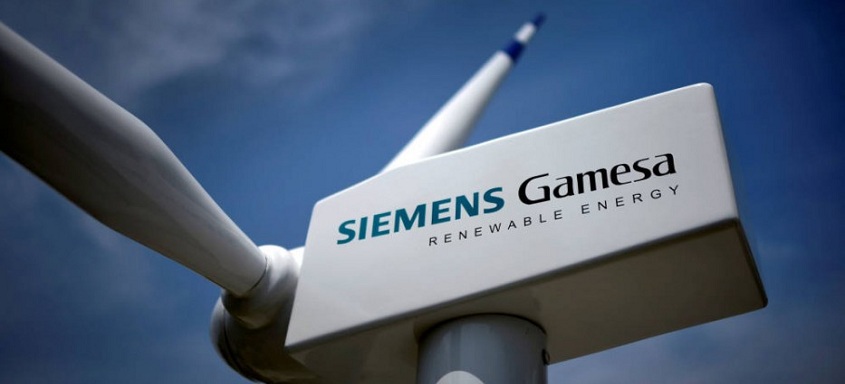 The new SG 8.0-167 DD offshore wind turbine variant for Asia-Pacific markets addresses local conditions across the region. Based on the proven Siemens Gamesa Offshore Direct Drive wind turbine platform, the variant is strongly suited for the growing Taiwanese offshore wind market.
It ensures that the SG 8.0-167 DD is tailored to meet local codes and standards regarding typhoons, seismic activities, 60 Hertz operation, as well as operation in high and low ambient temperatures. The design will be ready in 2019, with installation possible by 2020 for Taiwan. The flexible solution can be also be adapted to individual market needs.
"Serving the growing Taiwanese offshore wind power market with our new product allows us to provide our customers with a cost-efficient, reliable, and powerful wind turbine which can withstand the challenging local conditions. The market-specific variant of the SG 8.0-167 DD demonstrates our commitment to moving the market forward on a technological front already from 2019," states Andreas Nauen, CEO of the Offshore Business Unit of Siemens Gamesa Renewable Energy (SGRE).
The SG 8.0-167 DD wind turbine has a rated capacity of 8.0 megawatts (MW), and a rotor with a 167 meter diameter. It has a swept area of 21,900 m2, and utilizes the SGRE B81 blades, each measuring 81.4 meters. By the time of its introduction, more than 1,000 SGRE Direct Drive offshore wind turbines will be installed globally.
Accommodates local codes and standards: typhoons, seismic activity, 60 Hz operation
The variant ensures a design that accommodates local codes and standards in Taiwan and other Asia-Pacific (APAC) markets such as Japan. These include IEC Typhoon Class (T-Class) type certification by 2020, where the product will be certified as able to handle elevated extreme wind speeds in typhoon conditions. Siemens Gamesa is working closely with local authorities and certifying body to ensure that all applicable standards are considered.
Electrical systems and components will be adapted to 60Hz operation; grid models will be updated to reflect this 60Hz operation and local grid codes. Furthermore, the ability to operate in both high and low ambient temperatures reduces thermal limitation, thus increasing annual energy production while preserving turbine lifetime.
"We see promising developments ahead for the offshore wind industry in APAC as a whole. With Taiwan as an important regional base and the introduction of the market-specific variant of the SG 8.0-167 DD, we're able to meet customer needs in markets as they develop," says Niels Steenberg, Executive General Manager of Siemens Gamesa Offshore for Asia-Pacific.