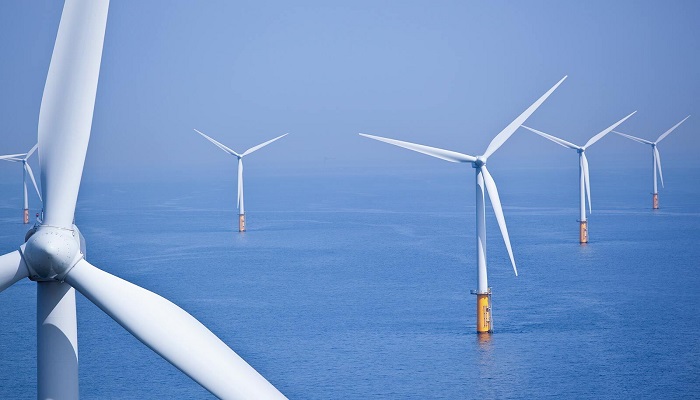 Statkraft and its offshore partners Copenhagen Infrastructure Partners (CIP) have welcomed today's provisional results from Ireland's first offshore wind auction in which they secured 500 MW.
The partnership participated in the Irish government's ORESS-1 (the first Offshore Renewable Electricity Support Scheme) to win 500 MW to develop the landmark North Irish Sea Array (NISA) offshore wind project off the east coast. NISA was one of seven offshore renewable energy projects issued with a Maritime Area Consent (MAC) last December.
The project, which is earmarked for an area off the coast of counties Dublin, Louth, and Meath, will have the capacity to power approximately half a million Irish homes and businesses.
Commenting on the results, Donal O'Sullivan, VP for Development and Offshore with Statkraft Ireland, said: "Today's announcement is a significant achievement for Statkraft and CIP – and a signal that Ireland is well on its way to a future powered by clean, renewable energy. We are delighted that we can now start to focus on the next steps for bringing this sustainable energy to people's homes and businesses."
David Flood, Senior VP for Offshore Wind with Statkraft, added: "Being successful in Ireland's first offshore auction is a truly momentous event – not just for Statkraft, but for the entire country. Ireland's energy security and our collective future climate depend on the ability to harness the clean, renewable energy like the vital resource which currently remains untapped off the Irish coast. Today's positive result means that we, alongside our partners, CIP, can continue to work apace to get our offshore project, NISA, off the ground and put Ireland firmly on track to a decarbonised future."
Nischal Agarwal, Partner at CIP said: "We are very pleased with the successful outcome which is an important milestone for us and our partnership with Statkraft. The 20-year contract provides a strong basis on which to continue the development of the NISA project which will contribute towards Ireland's 2030 renewables target and unlock the potential of offshore wind in the market."
In January, Statkraft announced a partnership with CIP to develop up to 2.2 gigawatts of offshore wind off the Irish coast. The joint venture saw CIP acquire a 50% stake in Statkraft's offshore wind portfolio in Ireland.
Copenhagen Infrastructure Partners
Founded in 2012, Copenhagen Infrastructure Partners P/S (CIP) today is the world's largest dedicated fund manager within greenfield renewable energy investments and a global leader in offshore wind. The funds managed by CIP focuses on investments in offshore and onshore wind, solar PV, biomass and energy-from-waste, transmission and distribution, reserve capacity, storage, advanced bioenergy, and Power-to-X.
CIP manages ten funds and has to date raised approximately €19 billion for investments in energy and associated infrastructure from more than 140 international institutional investors. CIP has CIP has approximately 400 employees and 11 offices around the world.
Statkraft is a leading company in hydropower internationally and Europe's largest generator of renewable energy. The Group produces hydropower, wind power, solar power, gas-fired power and supplies district heating. Statkraft is a global company in energy market operations. Statkraft has 5,300 employees in 21 countries.