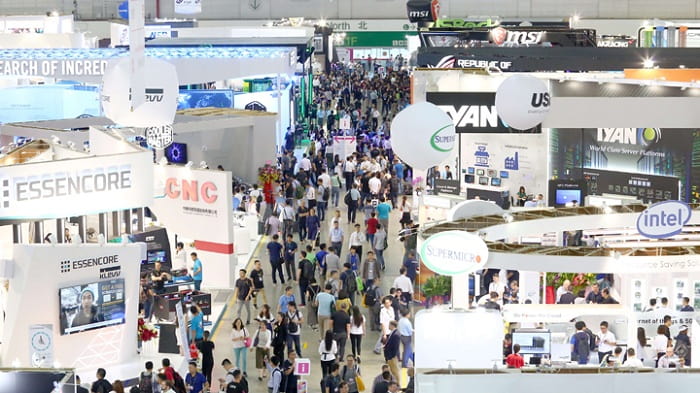 The ICT industry of Taiwan is an essential part of the global manufacturing and innovation ecosystem. The capability of Taiwan ICT companies is marked by their software innovative power and hardware productivity, as well as the solutions they provide through the integration of both.
As one of the world's ICT leaders, Taiwan is ready to facilitate the recovery of the global economy in the post pandemic world. According to SEMI research, Taiwan is the 2019 global semiconductor equipment leader, account for 29% of the total market share, and the country has some of the world's most comprehensive ICT industry clusters and supply chains.
TAITRA will be holding the 2020 COMPUTEX on September 28-30 featuring a complete industry ecosystem and the InnoVEX (for Startup) exhibit. COMPUTEX is one the world's top high-tech tradeshows featuring 5G, ICT, Smart Solutions, Gaming, Innovations and Startups. The show will be held at Taipei Nangang Exhibition Center, Hall 2 (TaiNEX2).
For more details, see:
TAITRA will also be holding the COMTECH shows in Myanmar and India, a brand-new series of trade shows focusing on ICT and related technologies. Taking place in Yangon from Sept.11 to 12 and Mumbai form Sept. 29 to Oct. 1, the shows will highlight network connectivity, IoT, gaming products, e-government and smart city solutions, as well as contactless services tailored to the Myanmar and India markets that are currently going through a major digital transformation.
For more details, see:
***TAITRA, your reliable partner for doing business or collaborating with Taiwan, has a global network of 63 branch offices dedicated to helping you connect with quality Taiwan partners, suppliers, products, and services. Contact an office near you: https://lnkd.in/eRfrjzb