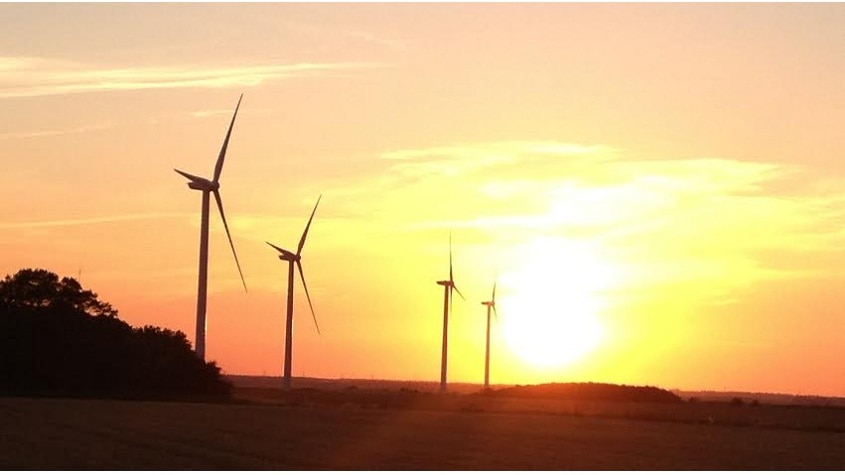 Terna Energy, a member of the GEK Terna Group, on Wednesday announced the completion and commencement of commercial operations of a wind farm in the United States.
The construction of the Fluvanna I Wind farm in Scurry County, Texas began in December 2016 and was completed in less than 12 months, the company said.
Fluvanna I has a total capacity of 155.4 MW and consists of 74 wind turbines (Siemens/Gamesa) of 2.1 MW. It will deliver green electricity into the Texas Interconnection power grid to supply more than 46,000 homes.
For the successful funding and completion of the project Terna Energy partnered with Copenhagen Infrastructure Partners (CIP), as well as with a consortium of banks.
The total cost of the investment reached 250 million dollars and with its operation Terna Energy Group's total installed capacity in the USA accounts for 293 MW. Terna Energy already operates a wind farm of 138 MW in Elmore County, Idaho. It also pursues additional investments in the US renewables market.
The group's total installed capacity accounts for 941 MW. Apart from the US, the group has installations of 516 MW in Greece, 102 MW in Poland and 30 MW in Bulgaria. At the same time, the group has Renewable Energy Source (RES) installations currently under construction or ready for construction with a capacity of 208 MW in Greece and abroad. Overall, the company operates, is constructing or has full licensing of 1,149 MW of RES installations in Europe and America.
Investor Relations
Aristotelis Spiliotis, tel + 30 210 69 68 000,
tspiliotis@terna-energy.com
 
Press Office & Public Relations
Danae Kalantidi, tel + 30 210 69 68 000,
pressoffice@gekterna.com