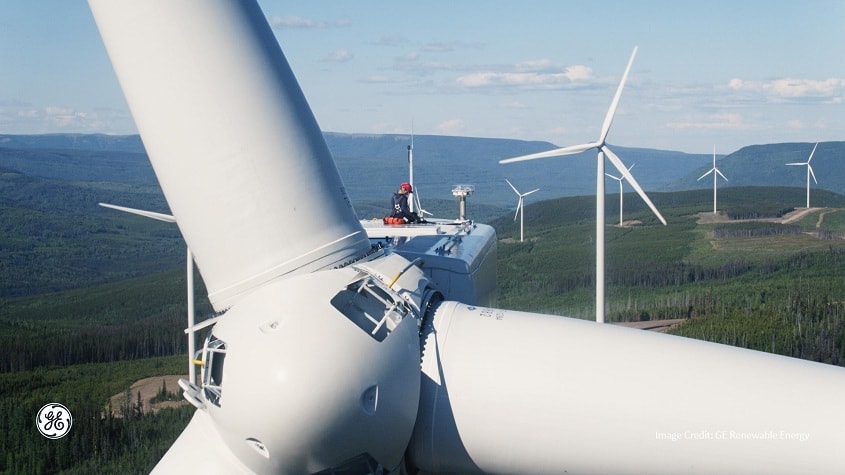 TerraForm Power, Inc. announced that GE Renewable Energy has been selected to provide a range of services for its North American wind fleet, one of the region's largest with more than 900 turbines.
The agreement leverages GE's service and digital capabilities to improve and optimize turbine performance while enabling the ability to deliver unique customer-focused financial outcomes and metrics.
As part of the agreement, GE Renewable Energy will take on the remote management of TerraForm's wind farms, centralizing the monitoring and analysis of the entire fleet across multiple OEM and turbine types while providing NERC/FERC compliance services including Critical Infrastructure Program (CIP) Version 5 requirements.
Vikas Anand, GE Renewable Energy's Onshore Wind America's leader, said "This agreement with TerraForm is a great example of how we can combine GE's unmatched onshore equipment and services experiences to create the right solutions for our customers. By working closely with TerraForm, we are creating an entirely new level of value for their fleet."
GE Renewable Energy's digital solution harnesses terabytes of data and orchestrates proprietary analytics to diagnose and predict turbine under performance on a fully integrated software platform designed specifically for the wind industry. If any part of the fleet is underperforming, or an anomaly is detected, GE automatically alerts and dispatches technicians to remedy the issue.
"GE Renewable Energy now manages more than 70 GW of renewable energy globally," said Anne McEntee, CEO for GE Renewable Energy Digital Solutions. "Our customers' operational strategy is what drives our digital products and lifecycle solutions. We focus on what matters most to them—outcomes that increase revenue, reduce costs and lower risk. Only GE can do this by applying data-driven insights, expert recommendations, and advanced field services, thoroughly integrated in a single software platform."
In addition, the agreement also covers a number of additional services including:
Securing NERC regulatory certification as part of remote management and system control
Blade repairs and extended coverage
Parts and equipment to cover non-GE assets and update existing site inventory and ordering mechanisms
Documentation and training for on-site personnel
About GE Renewable Energy
GE Renewable Energy is a $10 billion start-up that brings together one of the broadest product and service portfolios of the renewable energy industry. Combining onshore and offshore wind, hydro and innovative technologies such as concentrated solar power and more recently turbine blades, GE Renewable Energy has installed more than 400+ gigawatts capacity globally to make the world work better and cleaner. With more than 22,000 employees present in more than 55 countries, GE Renewable Energy is backed by the resources of the world's first digital industrial company. Our goal is to demonstrate to the rest of the world that nobody should ever have to choose between affordable, reliable, and sustainable energy. Follow us at www.ge.com/renewableenergy