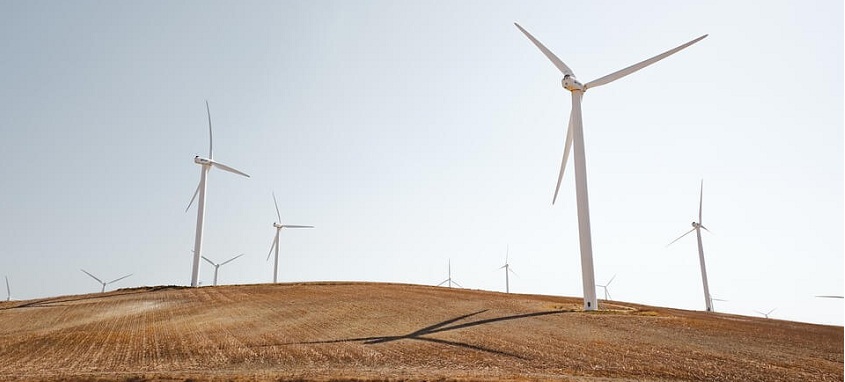 The world's leading independent renewable energy company RES has announced the acquisition of its 30MW Solwaybank Wind Farm in Dumfries and Galloway, Scotland to The Renewables Infrastructure Group (TRIG).
RES, which began preparing ground for construction in April 2018, developed and will operate the 15-turbine project. The Senvion MM100 turbines will become operational in the first quarter of 2020.
Solwaybank will be one of few onshore wind farms in the UK to benefit from the Contract for Difference tariff ("CfD"), which fixes the power price during the first 15 years of operations. The development has an allocated strike price of £82.50 per MWh (in 2012 prices). The Solwaybank deal follows the acquisition by TRIG earlier in June of two RES onshore wind farms in Northern France, Rosieres and Montigny located in Meuse and Aisne.
Lucy Whitford, Development Director, RES, said: "As global company, RES is well placed to support our clients as they seek to grow their asset base. We are pleased to be working with TRIG and our experienced construction team will remain on site at Solwaybank for the next two years, maintaining their close relationship with the local community.
"This sale allows us to continue searching for new development opportunities in the UK and bring forward sites to boost our growing portfolio of consented projects. Onshore wind will remain a key part of the UK's generation mix and RES has more than 250 MW of consented onshore wind projects in the UK that we intend to bring to the market in the coming year."
Richard Crawford, Director, Infrastructure at InfraRed Capital Partners, said:"Solwaybank is an important investment for the TRIG portfolio, being its first CfD wind farm in the UK. Together with the two French wind farms acquired last week, Solwaybank enhances the Company's revenue visibility as part of a balanced portfolio. The wind farm is being constructed by RES who have an impressive track record in developing and building renewable energy assets."
RES has been at the forefront of wind energy development for 35 years, with the expertise to develop, engineer, construct, finance, and operate projects around the globe. RES has developed or constructed more than 250 wind, solar, energy storage and transmission projects totalling more than 16GW in capacity. Headquartered in the United Kingdom, RES operates in 10 countries and has over 2,000 employees engaged in renewables globally.  RES is TRIG's Operations Manager.
The Renewables Infrastructure Group (TRIG) is a leading London-listed renewable energy infrastructure investment company. The Company seeks to provide shareholders with an attractive long-term, income-based return with a positive correlation to inflation by focusing on strong cash generation across a diversified portfolio of predominantly operating projects. TRIG is targeting an aggregate dividend of 6.50 pence per Ordinary Share for the year to 31 December 2018.
TRIG has invested in a portfolio of 61 renewables projects (including onshore and offshore wind, solar PV and power storage projects) in the UK, France and the Republic of Ireland, with aggregate net output capacity of 938 MW following completion of its construction assets.  TRIG's Investment Manager is InfraRed Capital Partners Limited.