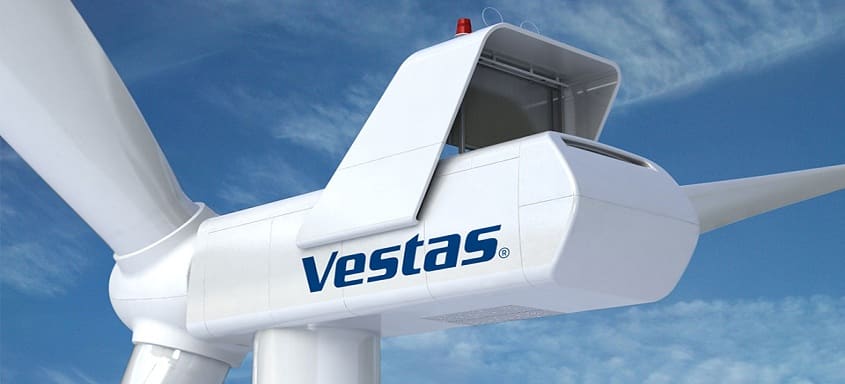 Vestas has signed a framework agreement with the intention to produce V150-4.2 MW nacelles in the Brazilian state of Ceará.
The framework agreement was signed by the Governor of Ceará, Camilo Sobreira de Santana, and Rogério S. Zampronha, General Manager for Vestas Brazil and Latin America South, at a signing ceremony Monday.
With this agreement, Vestas breaks new grounds for the expansion of its 4 MW platform both in Brazil and in the Latin American region and confirms its commitment to the Brazilian market. The V150-4.2 MW is very suitable for the country's most prevailing wind conditions and will deliver excellent performance and production for customers.
The new production setup continues Vestas' presence in the state of Ceará, where it has previously manufactured V110-2.0 MW nacelles. Vestas' planned investments in the new production setup will total approximately EUR 23m, with the prospect of generating 200 direct jobs and 800 indirect jobs.
Speaking at the signing ceremony, Rogério S. Zampronha said "Ceará has been like a second home to Vestas in Brazil. Our decision to stay and extend our footprint in the region is based on the high quality labour, the proximity to the Port of Pecém and to many wind energy project areas. But I would like to highlight the business-friendly environment fostered by the regional government, which has also been a key factor for this decision".
The new setup will provide Vestas' customers with the company's latest wind technology and access to financial support from the Brazilian Development Bank (BNDES), which covers the acquisition of Brazilian-produced machinery and equipment.
During the next months, Vestas will decide if the nacelle plant will remain in the municipality of Aquiraz, where it has assembled V110-2.0 MW nacelles, or another location in Ceará.
Vestas has been present in the Brazil since 2000, where it has played a key role for the development of wind energy. Vestas currently has 1.5 GW either installed or under construction in the country, which corresponds to around 750 wind turbines. Vestas has a Sales Office in São Paulo that also manages construction and service operations, as well as a Service Centre in Natal.
About Vestas
Vestas is the energy industry's global partner on sustainable energy solutions. We design, manufacture, install, and service wind turbines across the globe, and with 94 GW of wind turbines in 79 countries, we have installed more wind power than anyone else. Through our industry-leading smart data capabilities and unparalleled 79 GW of wind turbines under service, we use data to interpret, forecast, and exploit wind resources and deliver best-in-class wind power solutions. Together with our customers, Vestas' more than 24,300 employees are bringing the world sustainable energy solutions to power a bright future. We invite you to learn more about Vestas by visiting our website at www.vestas.com