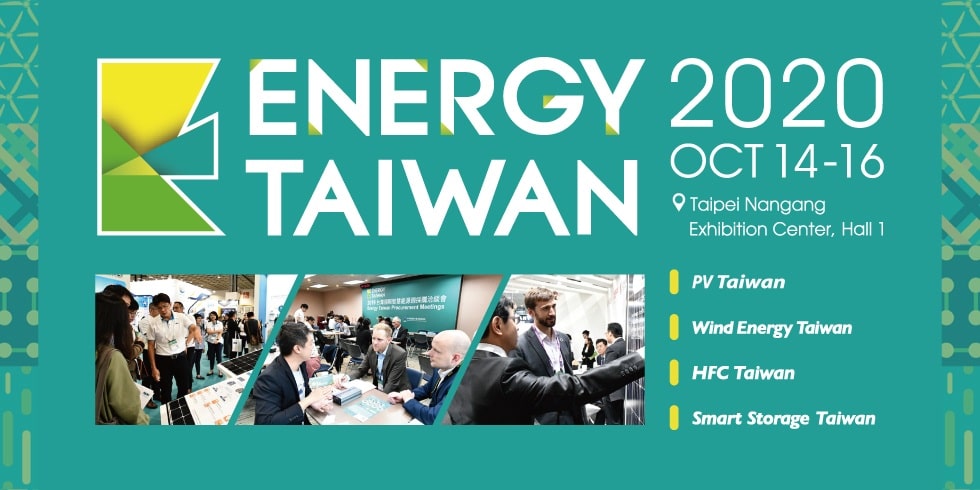 Founded in 1970, TAITRA is Taiwan's foremost nonprofit trade promoting organization. Sponsored by the government and industry organizations, TAITRA assists enterprises to expand their global reach. Headquartered in Taipei, TAITRA has a team of 1,300 specialists and operates 5 local offices in Taoyuan, Hsinchu, Taichung, Tainan and Kaohsiung as well as 63 branches worldwide. Together with Taipei World Trade Center (TWTC) and Taiwan Trade Center (TTC), TAITRA has formed a global network dedicated to promoting world trade.
Event details will be published in the events & exhibitions page along with the featured event's Image, please fill in the below details and it shall be published on the website.
Event Name: ENERGY TAIWAN
Event Venue:Taipei Nangang Exhibition Center, Hall 1
Event start and end Date: October 14-16, 2020
Event website link: https://www.energytaiwan.com.tw/en_US/index.html
Event Organizer Name:TAITRA
Communication number (with country & area code): +886-2-2725-5200#2856
Email ID: energy@taitra.org.tw
Social Media Link's: https://www.facebook.com/EnergyTaiwanShow/
ENERGY TAIWAN, the biggest one-stop platform of renewable energy in Taiwan, focuses on energy generation, energy storage and energy saving.
Four major themes, solar power, wind energy, hydrogen fuel and energy storage solution, together with the most comprehensive and diverse exhibits and activities bring businesses fromaround the world and opens up limitless opportunities in the renewable energy industry.
• Meet Key Players in Global Renewable Energy Industry
• Explore New Markets and Maximize Business Opportunities
• Learn the Latest Trends from Prominent Industry Thought Leaders
• Discover Innovative Solutions