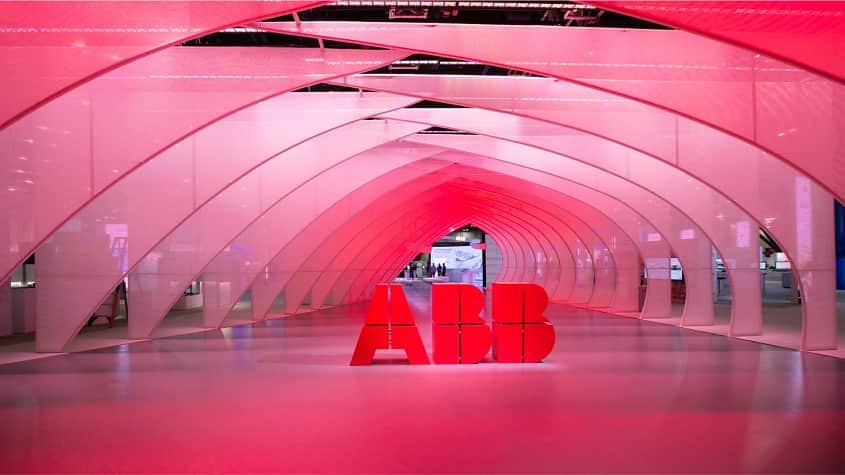 Building on 40 years in digital and the world's largest installed base of digitally enabled devices and control systems, ABB is helping power and water customers realize the promise of the digital era.
This week at Asia Power Week in Bangkok, Thailand, ABB will announce a new strategy that enables customers in the power generation and water sectors to harness the potential of big data and digitalization and evolve, adapt and thrive on their journey of digital transformation.
The power generation industry in particular is battling complex challenges and rapid change: shifting and ever-widening regulations, the large-scale integration of renewables and distributed energy resources, the increasing risk of cyberattack, a generational shift in the workforce, aging plant equipment, volatile dynamic pricing and business model disruption.
Digitalization, big data and analytics offer a timely and uniquely powerful solution to solve these challenges. They give power and water companies visibility and insights into the performance of their equipment, plants and fleet that open new ways of operating more competitively in ever-changing markets.
Digitalization of the power generation and water industries is already under way and gathering momentum. More and more utilities are launching digital initiatives that encompass not only critical assets such as turbines, boilers and generators, but also secondary equipment that has a significant impact on plant availability.
The benefits of digitalization are already proven. Gains of 10 percent and more for productivity, maintenance and reliability are being achieved, compared to 1-2 percent for companies that don't embrace digitalization, according to a new report by LNS Research.
ABB is uniquely positioned to unlock these benefits for power and water customers. We have the world's largest installed base of digitally enabled industrial products and devices and are the world's leading supplier of distributed control systems, both overall and in the power generation sector. As a result, our ABB Ability™ Symphony® Plus portfolio of digital solutions for power and water applications is considered the most advanced on the market.
Collaboration is at the heart of ABB's digital strategy. We work hand in hand with each customer to better understand their digital requirements and provide solutions that meet those requirements. Through our collaborative operations center for power generation we monitor plant and fleet performance, deliver actionable information and – when needed – provide ABB expertise, all in a spirit of collaboration.
Collaboration is only possible in an open ecosystem. Our ABB Ability™ platform uses industry-standard, open-source and proprietary ABB software. It combines our technology leadership and deep domain expertise with strategic partnerships, including with Microsoft and IBM. This approach makes it easier for customers to integrate our solutions with other platforms. Such an open ecosystem delivers massive benefits to customers.
In addition to spotlighting ABB digital solutions that have improved customer operations in Asia, we will also unveil a report we commissioned on digitalization in the power generation industry. Authored by LNS Research, a leading research and advisory firm on the industrial Internet of things, the report is entitled "Driving better decision making with big data."
"We are incredibly privileged to have worked with the world's leading power companies, partnering with them to deliver digital solutions that solve their real world problems," says Kevin Kosisko, managing director of ABB's power generation and water business. "Our experience, expertise, installed base and product portfolio provide our customers with proof-points for turning the potential of digital into profitability."
"The power generation industry is in the midst of a major paradigm shift," says Matthew Littlefield, President and Principal Analyst LNS Research. "35% of power generation companies have already invested in the Industrial Internet of Things (IIoT) in 2017. In our newest research report, we have identified the key steps for power generation companies to successfully deploy big data analytics to address dynamic market pressures in a scalable and cost-effective way; avoiding the need for high-risk big-bang technology projects."
ABB is a leading provider of integrated power and automation solutions with unparalleled experience in partnering with the energy and water industries, bringing them improved operations and sustainable progress. We deliver integrated and secure digital systems, services and solutions to automate and optimize the performance of conventional and renewable power plants and water facilities.
ABB is a pioneering technology leader in electrification products, robotics and motion, industrial automation and power grids, serving customers in utilities, industry and transport & infrastructure globally. Continuing more than a 125-year history of innovation, ABB today is writing the future of industrial digitalization and driving the Energy and Fourth Industrial Revolutions. ABB operates in more than 100 countries with about 132,000 employees. (www.abb.com)