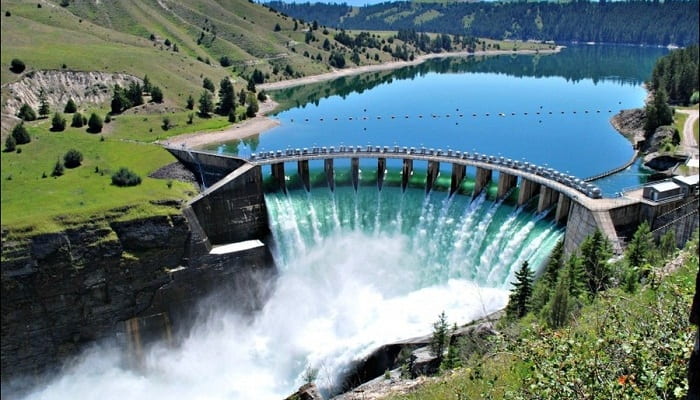 Andritz announces it has signed a contract with the Indian state utility company Karnataka Power Corporation Ltd. to refurbish and renovate the 345-MW Shivasamudram hydropower plant in the southern state of Karnataka.
Shivasamudram is one of Asia's oldest hydropower plants and was built in 1902 on the Cauvery River.
Andritz's scope of delivery includes the supply of equipment for the turbines and auxiliaries, spiral casing, draft tube elbow and cone, and cooling water system, as well as refurbishment of the electrical system, excitation, governor, and protection and control systems. Additionally, Andritz will perform inspection work and overhaul the existing generators and test all 10 units.
The order will be executed by Andritz Hydro India with its manufacturing facilities in Mandideep (near Bhopal) and Prithla (near Faridabad).
ANDRITZ GROUP
ANDRITZ is an international technology group providing plants, systems, equipment, and services for various industries. The company is one of the technology and global market leaders in the hydropower business, the pulp and paper industry, the metal working and steel industries, and in solid/liquid separation in the municipal and industrial segments. Other important fields of business are animal feed and biomass pelleting, as well as automation, where ANDRITZ offers a wide range of innovative products and services in the IIoT (Industrial Internet of Things) sector under the brand name of Metris. In addition, the company is active in power generation (steam boiler plants, biomass power plants, recovery boilers, and gasification plants) and environmental technology (flue gas and exhaust gas cleaning plants) and offers equipment for the production of nonwovens, dissolving pulp, and panelboard, as well as recycling plants.
ANDRITZ HYDRO
ANDRITZ Hydro is one of the leading global suppliers of electromechanical equipment for hydropower plants. With over 175 years of accumulated experience and more than 31,000 turbines installed, totaling approximately 430,000 megawatts output, the business area provides the complete range of products, including turbines, generators, and additional equipment of all types and sizes – "from water to wire" for small hydro applications to large hydropower plants with outputs of more than 800 megawatts per turbine unit.