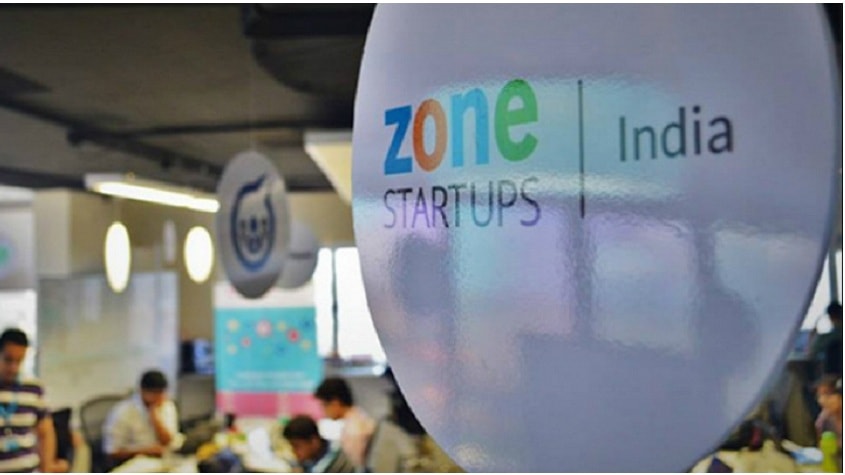 DFID India and Shell Foundation in partnership with Zone Startups India announced the POWERED Entrepreneurship program. This is a first of its kind program, globally, to nurture and support women entrepreneurs building ventures in the energy value chain.
The programme invites applications from women entrepreneurs building innovative growth and early-stage companies with disruptive technologies and business model innovations.
The POWERED programme aims to address today's economic problems related to energy access, and tomorrow's opportunities by empowering women entrepreneurs thereby addressing several of the 17 Sustainable Development Goals.
The other partners to the program include Department of Science and Technology (Government of India), Microsoft and HDFC Bank.
"At Shell Foundation, we believe integrating gender-inclusion strategies leads to better performing businesses. Women entrepreneurs have limited access to blend of early-stage support and capital they require to grow sustainably. This program is a unique opportunity to create an enabling ecosystem to nurture and support women entrepreneurs innovating in the energy value chain through products and business models," says Sam Parker, Director, Shell Foundation
"The UK's department for international development has always put girls and women at the heart of all its interventions. DFID's Strategic Vision for Girls and Women has set out to achieve ambitious targets enhancing the economic empowerment of girls and women in developing countries by helping 18 million women to access financial services, and 4.5 million women to strengthen their property rights. The key channels through which girls and women can become economically empowerment include work (employment, enterprise and livelihoods), access to financial services and other economic resources, vocational and technical skills and training and social protection for the poorest and most vulnerable. The wider environment is also critical, both in terms of a formal institutions such as a conducive investment climate and informal institutions such as supportive social and cultural norms," says DFID India spokesperson.
Uniquely set-up as a hybrid program that comprises an accelerator program, a series of bootcamps, workshops, industry engagements and a community of women entrepreneurs; POWERED seeks to select up to 30 entrepreneurs in two cohorts. The program aims to work with a wider set of entrepreneurs in the energy access space through bootcamps and a community network, to reach a larger number of women entrepreneurs in the energy access sector.
Zone Startups India will provide end-to-end program management of POWERED.
Established in India in 2014, Zone Startups has been at the forefront of startup and entrepreneurship programs in India. Starting with a first program, Zone Startups India, in partnership with BSE Institute and Department of Science and Technology, has gone onto establish corporate accelerators and innovation programs with leading partners such as Barclays, Axis Bank, Kerala Startup Mission, Lodha Group, Visa, EY India, Viacom18, HDFC Bank and ICICI Lombard in a short span.
"This partnership with Shell Foundation and DFID India is something unique and exciting for us," says Ajay Ramasubramaniam, Director (India), Zone Startups. "Shell Foundation is a global leader enabling access to energy and economic growth. We have had good success working with women entrepreneurs through our flagship initiative empoWer. Now, with Shell Foundation bringing in their knowledge and deep-domain expertise in the energy access domain, and we bringing in our ability to identify and onboard strong women entrepreneurs, POWERED is a very compelling program for women entrepreneurs building ventures in the energy access vertical. It is all the more exciting for us, as through this initiative, we have broadened our focus to work with tech and non-tech entrepreneurs," he adds.
Modelled on the successful format of empoWer, POWERED will comprise of a 6-week residential accelerator program that will open-up industry connects for the cohort, in addition to mentorship, professional services, access to investors, entrepreneurial connect and networking opportunities.
Additionally, some of the selected startups will also be eligible to get a $10,000 grant funding from the program, which will allow them to cover costs during the accelerator phase; as well as incur operating expenses. Post accelerator phase, the selected entrepreneurs will be eligible for Shell Foundation's investment committee to evaluate the metrics for possible grant investments. All startups accepted into the program, automatically get to access Zone Startups network of accelerators, resources and partnerships.
Shell Foundation and Zone Startups India will be conducting roadshows in Mumbai, Bangalore, Ahmedabad, Chennai, Shillong, Dehradun and Delhi to talk about the benefits of the program, and engage local entrepreneurs with the leadership team at Shell Foundation. The program will accept applications until 18th June 2018, with the launch of the cohort in July 2018.
ABOUT PROGRAM PARTNERS
The Department for International Development (DFID) is a United Kingdom government department responsible for administering overseas aid. The goal of the department is "to promote sustainable development and eliminate world poverty". DFID is headed by the United Kingdom's Secretary of State for International Development.
Department of Science & Technology (DST) was established in May 1971, with the objective of promoting new areas of Science & Technology and to play the role of a nodal department for organizing, coordinating and promoting S&T activities in the country.
Shell Foundation is an independent UK-registered charity established by the Shell Group in 2000 to create and scale new solutions to global development challenges. Shell Foundation works with a small number of entrepreneurial partners to identify the market failures that underpin many of the world's problems and co-creates new social enterprises to solve them. In 2016, SF identified key factors preventing enterprises and social investors from embracing gender inclusion. This is a unique opportunity to address these barriers and increase the Foundation's impact on women.

Zone Startups is a leading global technology accelerator, and early stage investment fund, with multiple accelerator programs and entrepreneurship initiatives across Canada, India and Vietnam. In India, the flagship program is Zone Startups India, established in 2014 as a partnership between Ryerson Futures Inc. and BSE Institute; partly funded by Department of Science & Technology, GOI. Since then, in India, Zone Startups has also lent its program set-up and management expertise to leading corporates such as Lodha Group, EY, Visa, Viacom18, Thomson Reuters, Barclays, KSUM, Publicis, CapGemini, Axis Bank and ICICI Lombard to name a few. Zone Startups India also operates empoWer, India's only tech accelerator for women entrepreneurs.