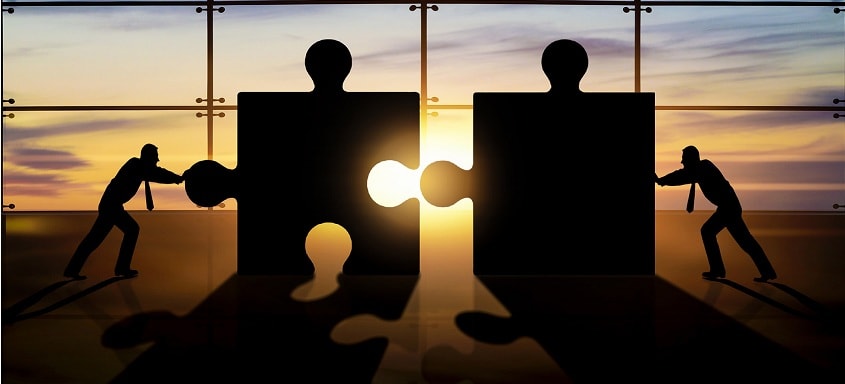 ENGIE (www.ENGIE.com) announces that an agreement was reached with two South African energy services companies, Thermaire Investments (Pty) Ltd (http://Thermaire.co.za) and Ampair (Pty) Ltd (http://Ampair.co.za) to acquire 100% of their respective shares1.
Together, both companies employ more than 500 people across South Africa, Botswana and Mozambique, and are major players in the HVAC installation and service segment in their respective markets.
Jointly, the acquired companies will form the largest South African HVAC contractor with a strong capacity to export its skills cross-border and into the greater Southern African region.
"We are proud of this first step in the business to business market and excited about jointly exploring further opportunities in the region," says Mohamed Hoosen CEO of ENGIE Southern Africa.
As a global energy company and expert operator in Renewables and Energy Storage, Lighting, Heating and Cooling Systems, and Energy Management and Controls, ENGIE is embarking on an acquisition strategy to grow its presence in the African market.
JP Hargovan, CEO of Thermaire Investments adds: "As one of the oldest established HVAC businesses in Southern Africa, we are thrilled at the prospect of developing and growing our business in line with the greater ENGIE strategy."
Thermaire Investments and Ampair are affiliated companies often working together to offer clients supply, installation and maintenance services within the HVAC industry. They have built strong partnerships with customers in a large variety of activities including power plants, commercial buildings, shopping malls and data centres.
Bob Forbes, CEO of Ampair says: "Ampair is ecstatic at the opportunity to work hand in hand with ENGIE and believes that the value add from the ENGIE company will summersault Ampair into another league. This, coupled with the new technology being developed within the existing Ampair Group will benefit our existing client base and any new clients that will be introduced by ENGIE going forward. Furthermore, ENGIE will bring stability to Ampair at a time when Ampair is experiencing in excess of 30% growth based on the employment of top end engineers and technicians."
ENGIE activities in South Africa are currently concentrated on centralised generation assets. This success comes after commissioning of the 670 MW Avon Peaking Power, 335 MW Dedisa Peaking Power, 94 MW Aurora Wind Power and the combined 21 MW Aurora-Rietvlei Solar Power and Vredendal Solar Power Park (Photovoltaics), as well as the ongoing construction of the 100 MW Kathu Solar Park (Concentrated Solar Power).
With Thermaire and Ampair, ENGIE aims to develop a regional platform to offer energy services to the public, industrial and commercial building sectors.
[1] Completion of the transaction is conditional on approvals of the relevant regulatory bodies.
Distributed by APO Group on behalf of ENGIE.
ENGIE Southern Africa Contact:
Tel. +27 (0) 10 612 0700
Email: Mohamed.Hoosen@ENGIE.com
THERMAIRE INVESTMENTS and AMPAIR Contact:
Tel. +27 (0) 11 393 9700
Email: JPH@ImprovAir.co.za
About ENGIE AFRICA
ENGIE (www.ENGIE-Africa.com) has been present in Africa for 50 years, where it rolls out its electricity generation, natural gas and energy services activities for territories, companies and households. ENGIE has centralized electricity capacities of approximately 3,000 MW in Africa, either operational or under construc-tion. ENGIE is also developing decentralized electricity production for isolated businesses and rural villages.
For more information visit www.ENGIE-Africa.com
About ENGIE
ENGIE (www.ENGIE.com) is committed to take on the major challenges of the energy revolution, towards a world more decarbonised, decentralised and digitised. The Group aims at becoming the leader of this new energy world by focusing on three key activities for the future: low carbon generation in particular from nat-ural gas and renewable energies, energy infrastructures and efficient solutions adapted to all its clients' needs (individuals, businesses, territories, etc.). The customers' satisfaction, innovation and digital are at the heart of ENGIE's development. ENGIE is active in around 70 countries, employs 150,000 people worldwide and achieved revenues of €66.6 billion in 2016. The Group is listed on the Paris and Brussels stock exchanges (ENGI) and is represented in the main financial indices (CAC 40, BEL 20, DJ Euro Stoxx 50, Euronext 100, FTSE Eurotop 100, MSCI Europe) and non-financial indices (DJSI World, DJSI Europe and Euronext Vigeo Eiris – World 120, Eurozone 120, Europe 120, France 20, CAC 40 Governance).
About THERMAIRE INVESTMENTS
Thermaire Investments (http://Thermaire.co.za) is a South African company specialising in commercial Heat-ing, Ventilation and Air Conditioning (HVAC) and Renewable Energy. The company has been in existence since 1945 and offers turnkey solutions comprising design, supply, installation, commissioning and mainte-nance for projects across Africa. Thermaire trades as Improvair Environmental Solutions, Ductshop and Switched-On Solar respectively, and has extensive experience in innovative air treatment solutions, duct manufacturing and commercial photovoltaic roof top plants.
About AMPAIR
Ampair (http://Ampair.co.za) has been in existence since 1984 and is a South African company providing turnkey HVAC services to the local and neighbouring regions. With an internal engineering division that specialises in retrofit HVAC projects, and a well-established maintenance and service division that provides expert planned preventative, break down and repair HVAC maintenance services, Ampair can offer its client a turnkey solution.