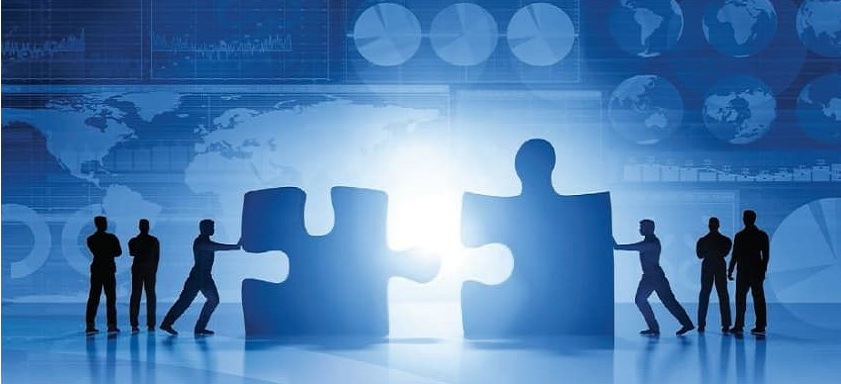 Global utility company ENGIE (www.Engie-Africa.com) and off-grid energy leader Fenix International (www.FenixIntl.com) have closed their acquisition agreement.
Fenix is the first Solar Home System "SHS" company to join a major worldwide energy company and has already delivered clean, safe and affordable energy and financial services to over one million people.
ENGIE and Fenix have ambitious targets to reach millions of households across Africa and this partnership will accelerate and expand Fenix's ability to scale off-grid energy and financial services. Fenix will gain access to ENGIE's supply chain, expertise, long-term capital investments and talent across the energy value chain.
Aligned with ENGIE's core values, the Fenix team and mission will remain unchanged and at the heart of the company. Fenix headquarters and key offices are anchored in Africa, close to their customers and operations, so that Fenix can continue its pursuit of an exceptional customer experience.
Bruno Bensasson, CEO of ENGIE Africa, said: "Closing this acquisition gives us the go-ahead to accelerate access to energy through Fenix's strong solar home system model. Until now, availability of capital has been a major hurdle in the solar home system business, a constraint that we are now helping to remove.
We believe this is a major step along the path to universal energy access. The dramatically falling price of solar panels and batteries, combined with the inclusive "pay-as-you-go" financing platform created by Fenix, make solar home systems a key part of the energy mix for Africa's future in combination with grid extension and micro-grids."
Lyndsay Handler, CEO of Fenix International, said, "It's unacceptable that over 600 million people across Africa lack access to energy. By joining forces with ENGIE, we aim to bring affordable energy and other life-changing products to millions of people living off-grid.
Realizing this ambitious vision will require significant commercial investment and innovation in product, last-mile distribution, inclusive financing and customer experience. With this agreement, ENGIE will provide the support, expertise and opportunities the Fenix team needs to innovate in these areas and rapidly scale the business."
Fenix's flagship product, ReadyPay Power, is one of the most affordable solar home systems on the off-grid market. Customers pay as little as $0.19 per day to access power for lighting, phone charging, and products such as TVs and radios. After 24-36 months of payments, customers own the solar home system outright. Based on the credit score customers establish while paying off their power systems, they are able to purchase upgrades to their energy system, energy-efficient appliances, or other life-changing financial products.
ReadyPay Power, by providing off-grid families with clean, affordable energy and a safer home environment, is a natural fit with ENGIE's goal to provide decarbonised, decentralised energy using the latest digital technologies.
As Fenix officially joins the ENGIE group of companies, Lyndsay comments: "It is a privilege to be a part of a bold global energy company with over 50 years' experience with energy in Africa. Over 100 years ago, Ford set out on a mission to make cars affordable in America. MTN have made telecommunications and Mobile Money affordable to all across Africa, and today Tesla is working to make rockets and electric cars affordable. Together, Fenix and ENGIE want to make modern energy radically affordable to all."
About Fenix:
Fenix (www.FenixIntl.com) is a next-generation, end-to-end renewable energy company that does eve-rything from design, manufacturing, sales, financing and customer service. Fenix's flagship product, ReadyPay Power, is an expandable, lease-to-own home solar system financed through ultra-affordable instalments over Mobile Money. Fenix uses real-time transaction data to create a next-generation credit score to finance power upgrades or other life-changing loans. To date, Fenix has sold over 180,000 ReadyPay Power systems and is growing its product portfolio and geographic coverage to bring power and a wider world of financing to millions of customers by 2020.
Fenix is an awardee of Scaling Off-Grid Energy: A Grand Challenge for Development. Scaling Off-Grid Energy is a global partnership founded by the U.S. Agency for International Development, Power Africa, the U.K. Department for International Development's Energy Africa campaign, and the Shell Foundation – a UK-registered charity. The Grand Challenge for Development aims to extend energy access to 20 million households across sub-Saharan Africa through off-grid household solar solutions.
Fenix was advised by Enclude and Wilson Sonsini Goodrich & Rosati on this transaction. For more information visit www.FenixIntl.com
About ENGIE AFRICA:
For over 50 years, ENGIE (www.Engie-Africa.com) has been active in many African countries through its energy engineering business, its natural gas purchase agreements with Algeria, Egypt and Nigeria and more recently as an independent power producer in South Africa and Morocco with a total capacity of 3,000 MW either in operation or under construction. By 2025, ENGIE aims to become a reference partner in about ten African countries for power plants, energy services to businesses and decentralized solutions for off-grid customers – communities, companies and households. For more information, www.Engie-Africa.com
The Group ENGIE is active in some 70 countries, employs 150,000 people worldwide and achieved revenues of €66.6 billion in 2016. ENGIE is committed to taking on the major challenges of the energy revolution, toward a world more decarbonized, decentralized and digitalized. The Group aims to be-come the leader of this new energy world by focusing on three key activities for the future: low carbon generation, in particular from natural gas and renewable energy; energy infrastructure; and efficient solutions adapted to all its customers.