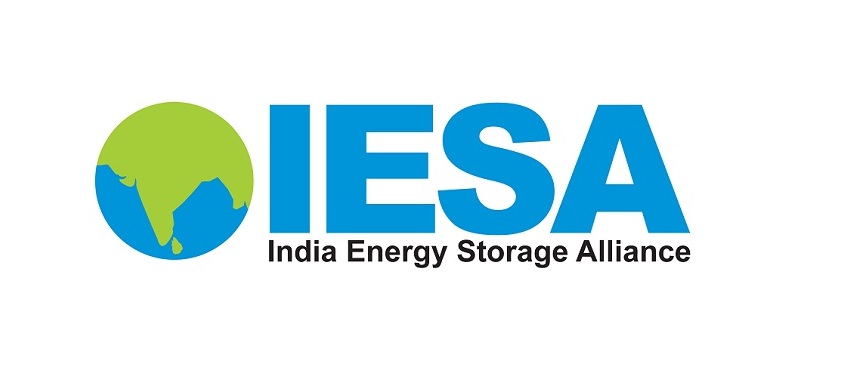 India Energy Storage Alliance (IESA) along with Indian Electric al & Electronics Manufacturers Association (IEEMA) recently conducted a two day Masterclass on Energy Storage Technology, Applications & Manufacturing Process at Mumbai making it first of its kind in India.
This unique program was aimed to help companies entering into or diversifying in advanced energy storage manufacturing.The two day workshop witnessed participants from India's leading conglomerates.
The focus of Master classes on Energy Storage Technology, Applications & Manufacturing process was to help the industry answer questions like:
What are the emerging energy storage technologies ?
What is the status of energy storage deployments for stationary and EV applications ?
Where does India fit in the global supply chain ?
How to enter the market i.e. strategizing the business in storage, micro grids and EVs ?
To answer all this and more with an unconstrained flow of queries from participants the eminent speakers shared their insights during the workshop.
The workshop was inaugurated by Mr. Shreegopal Kabra (President, IEEMA) while Dr. Rahul Walawalkar (Executive Director, IESA)explained different types of energy storage technologies available across the world along with the technologies which are underdeveloped yet at the commercial scale.
Mr. Rajarshi Sen (Technical Advisor, Customized Energy Solutions) provided insights on designing energy storage for different applications using the experience of more than 40 years working in the field of Lead-acid batteries & Renewable Energy. Then Mr. Manjunath Rao (Standards & Program Manager, UL Inc.)shared the different types of standards for stationary energy storage that need and the draft BIS standards that will be adopted in India in next 6 months.
Debi Prasad Dash (Director, IESA) provided insights on grid applications of energy storage and also an overview of regulatory initiatives for the adoption of energy storage in India. Mr. Sivaguru Paramasivam (Manager -Energy Storage Solutions at Delta Electronics) explained in-detail the battery manufacturing from cells to modules to the container, issues, and solutions.
Dr. H. Purushotham (Chairman and MD, National Research Development Corporation, an Enterprise of DSIR, Ministry of Science & Technology, Govt. of India) explained how government can support new technologies and help new entrepreneurs achieve their dream through technology acquisition and IP protection.
Mr. Manuj Khurrana (Invest India) opened the doors to the most important aspect of getting the technology running i.e. money and how to get connected to government. Mr. Shyam Ragupathy (Director-Strategy, Customized Energy Solutions), shared his views on the market entry strategy for energy storage and related business.
The participants were pleased with the insights provided by the industry experts about complete range of energy storage technologies including advanced lead acid, Li-ion batteries, flow batteries, flywheels, ultra-capacitors and other emerging technologies.
They also shared insights on the manufacturing and various government programs that can help Indian companies in setting up manufacturing as well as acquiring technology and intellectual property rights. In the concluding session business entry and strategy to highlight key decision factors and risks for venturing into this new market segment was covered. The 2nd edition of the workshop will take place in April 2018
About India Energy Storage Alliance (IESA): The India Energy Storage Alliance (IESA) was launched in 2012 to assess the market potential of Energy Storage Technologies in India, through an active dialogue and subsequent analysis among the various stakeholders to make the Indian industry and power sector aware of the tremendous need for Energy Storage in the very near future. IESA aims to make India a Global Hub for research and manufacturing of advanced energy storage technologies by 2020.
IESA website: http://indiaesa.info/about-iesa
Press Contact-India Energy Storage Alliance (IESA):
Debi Prasad Das
Director-IESA
Tel – 9699719818
Email- ddash@ces-ltd.com
Swati Gantellu
Assistant Manage-IESA
Tel- 9168429492
Email-sgantellu@ces-ltd.com
About IEEMA:
IEEMA is the apex association of manufacturers of electrical, industrial electronics and allied equipment in India. Founded in 1948, IEEMA is the first ISO certified industry association with 800+ member organisations encompassing the complete value chain in power generation, transmission and distribution equipment. IEEMA members ontribute to more than 90% of the power equipment installed in India. IEEMA plays a crucial policy advocacy role with government and its agencies. It works closely with standardisation bodies, R&D organisations and testing institutes for formulating Indian standards for developing energy efficient products. IEEMA evolves and operates equitable and uniform PVC Clause and due to its unbiased approach, IEEMA PVCs have gained recognition and credibility over last 3 decades. IEEMA holds product specific conferences, seminars and large exhibitions like ELECRAMA which is world's largest event for T&D equipment industry.