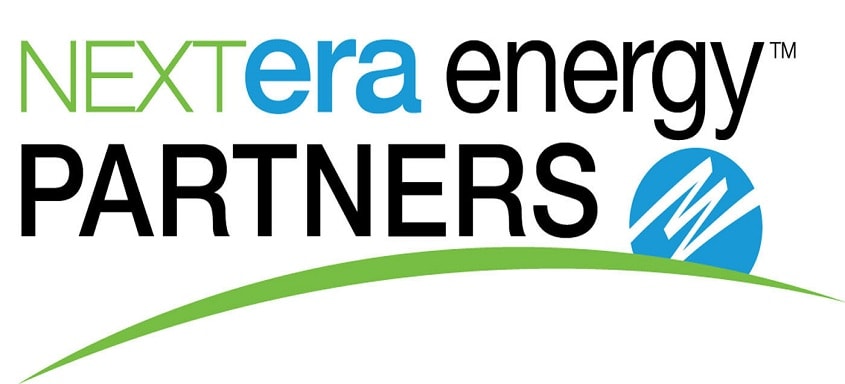 NextEra Energy, Inc. announced that it has been named a World's Most Ethical Company® for the 10th time by the Ethisphere Institute, the global leader in defining and advancing the standards of ethical business practices.
NextEra Energy, whose principal subsidiaries are Florida Power & Light Company (FPL) and NextEra Energy Resources, LLC,  is one of only 21 companies in the world to achieve this honor 10 or more times and one of just six in the energy and utilities sector worldwide to receive this recognition in 2017. Across 52 industry sectors, 124 companies ─ seven fewer than in 2016 ─ were selected for this prestigious honor.
"We're pleased to be recognized for the 10th time by the Ethisphere Institute with this honor," said Jim Robo, chairman and chief executive officer of NextEra Energy. "We're one of America's largest investors in infrastructure and very proud to have been rated highly across the key categories, particularly innovation, governance and corporate responsibility, which speak to how we approach our business every day. Being named a World's Most Ethical Company®, along with our recent Fortune's 'World's Most Admired Companies' honor as the No. 1 electric and gas utility and one of the top 10 companies worldwide across all industries for innovation, recognizes the commitment and hard work of our terrific team of nearly 15,000 talented employees, who I believe are the best in the industry and make NextEra Energy the outstanding company that it is."
The World's Most Ethical Company® assessment is based upon the Ethisphere Institute's Ethics Quotient® (EQ) framework that offers a quantitative way to assess a company's performance in an objective, consistent and standardized way. In considering companies for this list, the Ethisphere Institute evaluated NextEra Energy's and other companies' strategies and results in five key categories: 
Ethics and compliance program;
Corporate citizenship and responsibility;
Culture of ethics;
Governance; and
Leadership, innovation and reputation
"Earning this global ethics recognition for the 10th time puts NextEra Energy in rare company, as only 20 other companies have a similar record of achievement," said Ethisphere's Chief Executive Officer Timothy Erblich. "With its strong corporate values and passion for continuous improvement, coupled with its demonstrated track record in providing an outstanding value proposition for its customers and supporting the communities in which it operates, NextEra Energy sets a high bar for others to follow when it comes to ethical and responsible business practices. That this great company has grown to become a world leader in clean energy and a leading investor in building the energy infrastructure of the future is impressive but not surprising."
The Ethisphere recognition follows last month's announcement that NextEra Energy was ranked No. 1 among the world's electric and gas utilities in Fortune's 2017 "World's Most Admired Companies" listing. It was the 10th time in the past 11 years that NextEra Energy topped its industry sector in Fortune's annual rankings of most admired companies as judged by industry executives, corporate board members and financial analysts. In that same ranking, NextEra Energy was also recognized as among the top 10 companies in the world across all sectors in innovation, social responsibility and wise use of corporate assets. 
NextEra Energy, Inc. 
NextEra Energy, Inc. is a leading clean energy company with consolidated revenues of approximately $16.2 billion, approximately 45,900 megawatts of generating capacity, which includes megawatts associated with noncontrolling interests related to NextEra Energy Partners, LP (NYSE: NEP), and approximately 14,700 employees in 30 states and Canada as of year-end 2016. Headquartered in Juno Beach, Florida, NextEra Energy's principal subsidiaries are Florida Power & Light Company, which serves approximately 4.9 million customer accounts in Florida and is one of the largest rate-regulated electric utilities in the United States, and NextEra Energy Resources, LLC, which, together with its affiliated entities, is the world's largest generator of renewable energy from the wind and sun. Through its subsidiaries, NextEra Energy generates clean, emissions-free electricity from eight commercial nuclear power units in Florida, New Hampshire, Iowa and Wisconsin. A Fortune 200 company and included in the S&P 100 index, NextEra Energy has been recognized often by third parties for its efforts in sustainability, corporate responsibility, ethics and compliance, and diversity, and has been ranked No. 1 in the electric and gas utilities industry in Fortune's 2017 list of "World's Most Admired Companies." For more information about NextEra Energy companies, visit these websites: www.NextEraEnergy.com, www.FPL.com , www.NextEraEnergyResources.com