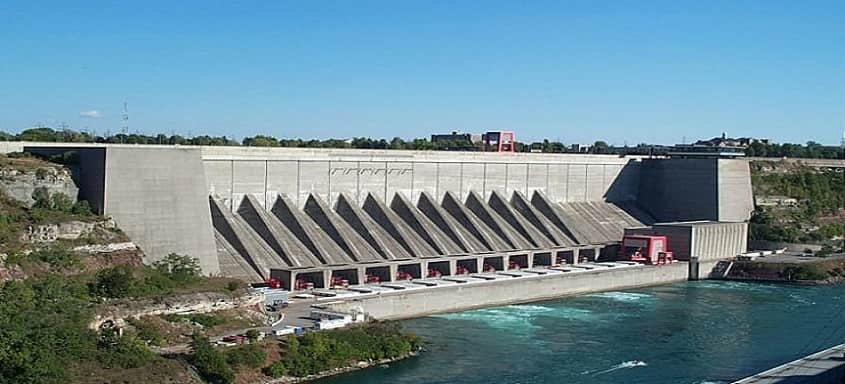 GE Renewable Energy is attending Africa 2017 in Marrakesh, Morocco, on 14-16 March 2017 and will present its complete portfolio to the 600 attendees. Representatives the International Energy Agency and the World Bank will be amongst the attendees.
GE Renewable Energy has the capability to address the entire value chain of hydro assets in Africa. From new equipment, Operation and Maintenance, to energy transmission solutions – thanks to the collaboration with GE Energy Connections – Services as well as brand-new digital solutions. During the three-day event, GE Renewable Energy will showcase the Digital Hydro Plant, an umbrella of digital solutions that brings more reliability, productivity and profitability for customers, suitable for existing and new hydropower plants.
GE's Energy Financial Services has developed a long track record of investing and bringing third-party capital into renewable energy projects. Representatives will be attending Africa 2017 to present their portfolio of services to customers, alongside GE Renewable Energy.
Bill Armstrong, Regional Leader for GE's Hydro Solutions in Europe, Middle East & Africa said "We have an extensive and complementary approach that brings value to our customers under the shape of global offerings that are optimized technically, digitally and financially".
GE Renewable Energy has developed a deep understanding of the customer needs on the African continent. Currently, the group is working actively on projects that will have a tremendous impact on Africa's hydro footprint. Grand Renaissance in Ethiopia will add 6 GW to the installed base. The ongoing retrofit of the Inga 2 and N'seke turbines and generators contribute to the stabilization of hydropower generation in the Democratic Republic of Congo. In recent months, GE finalized the rehabilitation of Cahora Bassa's spillway gates in Zambia – a country where the group contributes by employing and training local workforce on the refurbishment project of Kariba's North Bank hydropower station.
GE Renewable Energy is launching a learning program in Africa to further develop local skills and create high quality jobs. The objective is to train and develop the future operators of hydropower plants that GE delivers. The first edition of this program took place in Addis Ababa, Ethiopia, in late February 2017.
About GE Renewable Energy
GE Renewable Energy is a 10-billion-dollar start-up that brings together one of the broadest product and service portfolios of the renewable energy industry. Combining onshore and offshore wind, hydro and innovative technologies such as concentrated solar power, GE Renewable Energy has installed more than 400+ gigawatts capacity globally to make the world work better and cleaner. With 13,000 employees present in more than 55 countries, GE Renewable Energy is backed by the resources of the world's first digital industrial company. Our goal is to demonstrate to the rest of the world that nobody should ever have to choose between affordable, reliable, and sustainable energy.
Follow us @GERenewables and www.gerenewableenergy.com.