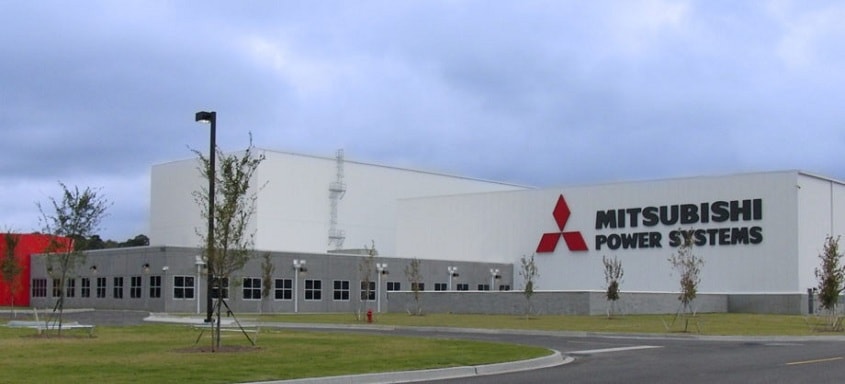 Mitsubishi Hitachi Power Systems, Ltd. MHPS has received an order to supply a gas turbine and power generator for the No.2 Power Plant of Anshan Iron and Steel Group Corporation a leading Chinese steelmaker.
The equipment will form the key components of a blast-furnace-gas fired gas turbine combined cycle power plant with a 180 megawatt (MW) class output. Operations are scheduled to commence in the first half of 2019.
The order for the gas turbine and power generator was received from Ansteel International Economic and Trade Corporation. The equipment is for an upgrade project at an existing boiler-based power facility adjacent to a steelmaking plant in Anshan City, Liaoning Province. The facility will be upgraded to a high-efficiency GTCC plant. By-product gases emitted by the blast and coke furnaces will be used effectively to provide part of the electric power employed within the plant itself.
The BFG-fired GTCC facility will encompass the M701S(DA)X gas turbine, a heat recovery boiler, steam turbine, generator, gas compressor, and other auxiliary equipment. In addition to the gas turbine and generator, MHPS will supply the gas compressor, electrostatic precipitator, speed reduction unit, etc. Mitsubishi Corporation will support with trading operations, and the generator on order will be manufactured by Mitsubishi Electric Corporation.
MHPS has delivered a BFG-fired GTCC plant—China's first—for the same power plant in 2007, followed in 2008 by delivery of a similar GTCC plant to a power plant in the Yingkou district. The latest order was placed in recognition of this track record and the proven performance of MHPS's gas turbines.
Amid global initiatives to protect the environment, such as the Paris Agreement, today the steel industry is facing strong demand for reduced carbon dioxide (CO2) emissions. As BFG-fired GTCC systems make effective use of the by-product gases emitted by steel plants, they not only lighten environmental loads but also contribute significantly to efficient energy use.
BFG has a lower calorific value than natural gas, meaning that it requires advanced technology to achieve stable combustion. Over the years MHPS has created proprietary technologies in BFG-fired GTCC power generation, including development of a dedicated combustion system in the 1980s. Numerous deliveries of these technologies have been carried out to steel plants in Japan and around the world. Today, MHPS accounts for an unrivaled share, more than 60%, of the global market.
Going forward MHPS will continue to promote its BFG-fired GTCC systems to the global market as part of an ongoing drive for efficient use of energy resources and reduced environmental burdens.