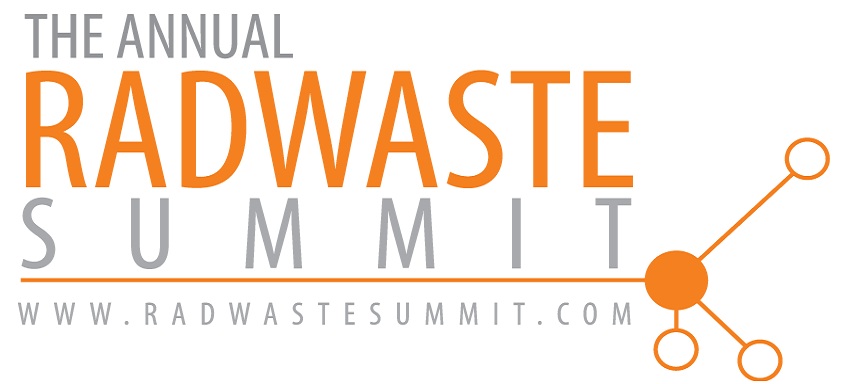 The 2017 RadWaste Summit will explore the theme, New Priorities, Regulations, and Opportunities as the industry moves into the fourth quarter of the Trump administration and Republican-controlled Congress. The Summit will explore the existing policy, budget allocation, project priorities, and more.
Roger Jarrell, Senior Advisor to the Secretary of Energy, Office of Environmental Management, U.S. Department of Energy, has been confirmed as a speaker for the 2017 RadWaste Summit, taking place September 5-7 in Summerlin, NV. Jarrell will speak during the Office of Environmental Management general session to provide an understanding of the priorities of the Office of EM moving forward.
In his new role, Jarrell will serve as EM's key interface with the Office of the Secretary and other senior Administration leadership.
Jarrell began working with DOE in January, supporting the Administration's transition team focusing on EM issues. He previously served as a legislative aide for U.S. Rep. Bob Goodlatte (R-Va.); a political consultant; and an elected Republican Party official in Lexington, Virginia.
Jarrell graduated from the Virginia Military Institute with a bachelor's degree in international studies. After receiving his Juris Doctor Degree from Washington and Lee University in 2004, he worked as a civil litigator in energy law and commercial and corporate litigation.
Jarrell joins an excellent speaker lineup that also includes:
Edward McGinnis, Acting Assistant Secretary for Nuclear Energy, U.S. Department of Energy
Andrea Kock, Deputy Director, Division of Decommissioning, Uranium Recovery, and Waste Programs, Nuclear Regulatory Commission
Jeffrey S. Merrifield, Partner, Energy Practice, Pillsbury Winthrop Shaw Pittman LLP
Wayne Norton, President and CEO, Yankee Atomic Electric Compan
Scott Anderson, Deputy General Manager, CH2M Hill BWXT West Valley, LLC (CHBWV)
Andy Leigh, Vice President, Operations, Jacobs
Nikki Fatherly, R.G., U.S. Army Corps of Engineers
John T. Sauger, Executive Vice President and Chief Nuclear Officer, Energy Solutions
Eric Knox, Senior Project Director, Nuclear and Environment, Management Services Group, AECOM
Robert J. Halstead, Executive Director, Agency for Nuclear Projects, State of Nevada
Dan Schinhofen, Chairman, Board of County Commissioners, NYE County
James Adam, Senior Vice President, Site and Transportation Services, NAC International
Jason Williams, Senior Vice President, Energy Solutions
Andy Zach, Committee Majority Staff, Committee on Energy and Commerce, U.S. House of Representatives
And more!
Attendees will hear first-hand about the latest regulations, changes, and solutions for the future from high-level speakers and panelists. In addition, networking is vital to capitalize on business opportunities within the nuclear waste industry, and with over 350 attendees, speakers, exhibitors and sponsors, there is plenty of networking time built into the agenda.
"I'm excited that the 2017 program agenda and speakers have taken shape with the help of our expert advisory committee. It's an interesting time within the nuclear waste industry and it will be so important to connect this September to discuss how to move forward," says Nancy Berlin, Program Manager, ExchangeMonitor Publications & Forums. "We are very happy to have Roger Jarrell join the conference program and provide insight into the DOE's Office of Environmental Management's priorities."
To learn more and to register, visit http://www.radwastesummit.com