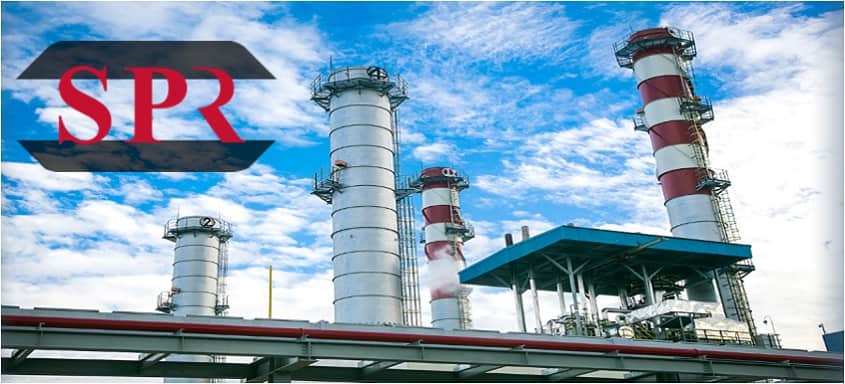 SPR Energy (M) Sdn Bhd (SPR Energy) will collaborate with GE's Power Services to provide comprehensive operations and maintenance (O&M) at the Kimanis Sabah combined-cycle power plant in Malaysia for the next 18 years.
The multiyear agreement (MYA) includes GE's first implementation of its Asset Performance Management (APM) software solution in the Association of Southeast Asian Nations (ASEAN) region.
 "At SPR, we constantly seek catalysts and transformations that lead to sustainable growth outcomes and help meet growing power demands in the State of Sabah," said Chris Sy Choon Yen, chief executive director of SPR Energy. "Strategically, it makes sense for us to enlist a single trusted and credible service provider to help upgrade, manage and modernized our existing assets, which consist of equipment from various power generation companies, at our Kimanis facility. This multiyear agreement complements our growth strategy in Malaysia and presents opportunities for us to expand our collaboration with GE in the global arena."
SPR Energy conducted a comprehensive service provider selection process, in alignment with recognized industry standards and practices, to choose a service provider with the right balance of value, scope of service and demonstrated professionalism. GE's end-to-end total plant solutions portfolio and previous work with SPR Energy contributed to the company's decision.
"We have a longstanding relationship with SPR Energy built on years of mutual respect and trust, and we are delighted to help them find alternative solutions for its day-to-day management and improve their operations at the plant," said Paul McElhinney, president and CEO of GE's Power Services. "We look forward to helping SPR Energy meet its long-term goals and objectives strategically and operationally with this multiyear collaboration."
The MYA covers all on-site equipment, including two GE 6B gas turbines, two heat recovery steam generators and a non-GE steam turbine. GE's ability to provide access to parts and assets for both original equipment manufacturer (OEM) and other OEM technologies enables it to offer cross-fleet services for more than 90 different brands of equipment.
The agreement also includes the implementation of GE's APM suite of digital solutions to improve asset visibility, reliability and availability. The OEM-agnostic software enables valuable data from connected assets, regardless of make or model, to be analyzed 24/7 by GE's Monitoring and Diagnostics (M&D) Center in Kuala Lumpur. From there, data is transformed into actionable insights—such as real-time diagnostics, troubleshooting and condition forecasting—that can help improve plant reliability and reduce downtime. In addition, intervals between maintenance events can be enhanced from 12,000 to up to 32,000 hours. Data processed by the APM solution can help balance maintenance costs, improve inspection intervals and provide invaluable insights into operational risks.
The MYA between GE and SPR Energy aligns with current Malaysian energy production goals. According to Suruhanjaya Tenaga, the Malaysian Energy Commission, the total energy consumption in Malaysia is growing, but supply is dwindling. The Malaysian government plans to increase capacity by 10 gigawatts by 2020 by building 13 new power plants and expanding three existing facilities[1].
About GE
GE is the world's Digital Industrial Company, transforming industry with software-defined machines and solutions that are connected, responsive and predictive. GE is organized around a global exchange of knowledge, the "GE Store," through which each business shares and accesses the same technology, markets, structure and intellect. Each invention further fuels innovation and application across our industrial sectors. With people, services, technology and scale, GE delivers better outcomes for customers by speaking the language of industry. www.ge.com
About GE Power
GE Power is a world leader in power generation with deep domain expertise to help customers deliver electricity from a wide spectrum of fuel sources. We are transforming the electricity industry with the digital power plant, the world's largest and most efficient gas turbine, full balance of plant, upgrade and service solutions as well as our data-leveraging software. Our innovative technologies and digital offerings help make power more affordable, reliable, accessible and sustainable.
For more information, visit the company's website at www.gepower.com
About GE's Power Services
GE's Power Services, headquartered in Baden, Switzerland, delivers world-class solutions for our customers across total plant assets and their operational lifetimes. This organization supports 2,800+ customers worldwide with an installed base of 28,000+ power generation assets, which includes other OEMs, and taps into the Industrial Internet to improve the performance of our solutions over the entire life cycle through the power of software and big data analytics.
About SPR Energy (M) Sdn Bhd
SPR Energy is a conventional Independent Power Producer in Malaysia that started commercial operations at its 100MW Combined Cycle Facility in 2014. The facility supplies electricity to SESB and is located at Kimanis, Sabah. SPR Energy continues to explore opportunities for growth in Malaysia and beyond in the conventional and renewable power sectors.