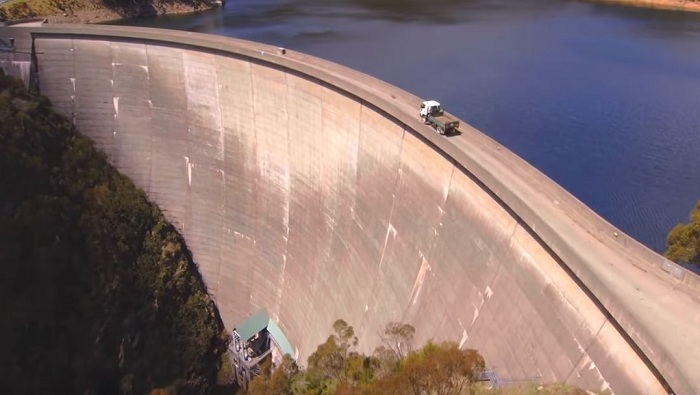 Voith has been awarded a contract to equip the Australian pumped storage power station Snowy 2.0, one of the largest pumped storage basins worldwide, with electrical and mechanical power plant components.
The Future Generation Joint Venture (a Joint Venture between Salini Impregilo, Clough and Lane) and the Heidenheim-based technology group signed the contract at beginning of April. Operator of the plant is Snowy Hydro Ltd.
The order includes the supply of six reversible pump turbines, each with a rated output of 333 megawatts, three of which are variable-speed. In addition, the order includes six motor generators, the auxiliary systems and the complete power plant automation. With the six units, Snowy 2.0 will achieve a total output of 2,000 megawatts and provide the national electricity market with 175 hours of continuous large-scale storage. The project can thus make a significant contribution, both to grid stabilization and to the further expansion of power generation from renewable energy.
Attractive overall package
In the almost two-year tendering process, Voith Hydro successfully prevailed thanks to its know-how in pumped storage technology. At the heart of the innovative pumped storage technology is a special asynchronous motor-generator, the doubly fed induction machine. Compared to a conventional synchronous machine, it decouples the mechanical speed from the constant frequency and can vary. As a result, the system reacts faster and more flexibly to active and reactive demands from the power grid. It also offers additional stability in the event of a voltage drop.
Australia's great renewable energy potential
Australia is not only fully self-sufficient; the country has the opportunity to meet 100 percent of its energy needs with renewable energy. Currently, wind, solar and hydropower represent 17 percent of Australia's total electricity generation. To further increase energy production from regenerative sources and at the same time to ensure grid stabilization, the country relies heavily on pumped storage technology. Pumped storage systems are currently the most economically viable and technically proven form of storing electrical energy on a large scale. The Snowy 2.0 project marks an important milestone for Australia. And Voith is making a major contribution with its experience and hydropower components. "Voith is very proud to be a part of this exciting and important hydropower project and to continue to contribute to Australia's renewable energy development," said Uwe Wehnhardt, President and CEO of Voith Hydro.
About Snowy 2.0
Snowy 2.0 will connect the two existing dams of the Snowy Scheme, Tantangara Dam and Talbingo Dam, through underground tunnels and an underground power station with pumping and generating capacity. The underground power house will house six reversible Francis-type pump turbines. The capacity of the plant is designed for 2,000 megawatts and allows 175 hours of storage. The first power out of Snowy 2.0 is expected early as 2024.