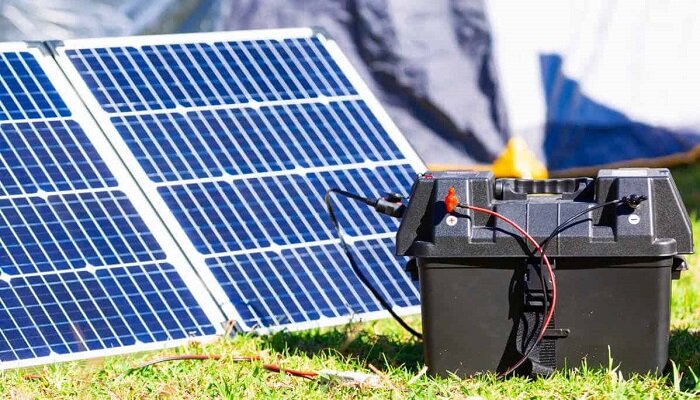 Homeowners everywhere are turning to solar batteries as a backup power source for electricity power failures. Extreme weather, overloaded power grids, and other issues are causing power outages that can be inconvenient at the best and deadly at the worst. But, it's important to know a few things about solar power in advance of a power outage. First, always troubleshoot your solar system for things like why your solar inverter isn't working properly ahead of time so that you don't have to worry about not having a backup power source. Second, determine your solar battery essential loads so you don't run out of solar power too quickly.
What is an Essential Load?
An essential load is anything you believe must have power in the event of a power failure. As such, there is no single list of things that are considered essential loads. You have to determine what appliances and other power-using devices need to continue to work as normal if the electrical power goes out. Your essential loads may not be the same as your neighbor's essential loads, and that's okay. 
The devices and appliances you decide are essential loads will be installed on the backup load panel that comes with your solar battery. This panel basically works like a typical circuit breaker, but it contains only those items you consider essential to keep running during a power outage.
Most Common Essential Loads
Most homeowners do not need to back up their entire household, but you can if you really want to. You'll need a bigger solar battery that has the capability of running every item that uses electricity in your house, but it is possible. The typical solar backup battery today has a continuous power output of approximately 5 kilowatts (kW), which is enough power to run a refrigerator, an electric stovetop, and a clothes dryer all at once. 
Of course, you may not need your clothes dryer during a power outage, or at least not continuously. For this reason, to determine your essential loads, think about the appliances and devices you simply can't live without during a power failure. For most people these are things like their refrigerator and freezer (or separate freezers, if necessary), lights, several outlets, WiFi router and modem, electric stovetop, microwave, and possibly the television.
Your Essential Loads
The decision of what to put on your essential loads panel is as unique and varied as you are. The refrigerator and freezer is one of the most important electrical appliances to keep running because you don't want your food to go bad. WiFi is getting more vital to more families all the time, and you should have at least one way to get information quickly, whether it's through your computer, your phone, a television, or a radio. 
Being able to cook food while your power is out is most likely essential, especially if it's out for quite a while. Thus, keeping your stovetop or microwave available is a necessity. In some cases, an air conditioner will be considered essential, particularly if it's the middle of summer. 
Conclusion
Regardless of what you choose as your essentials, you need to make sure your solar backup battery is in proper working condition before a power outage occurs. Otherwise, your essential loads won't matter at all.