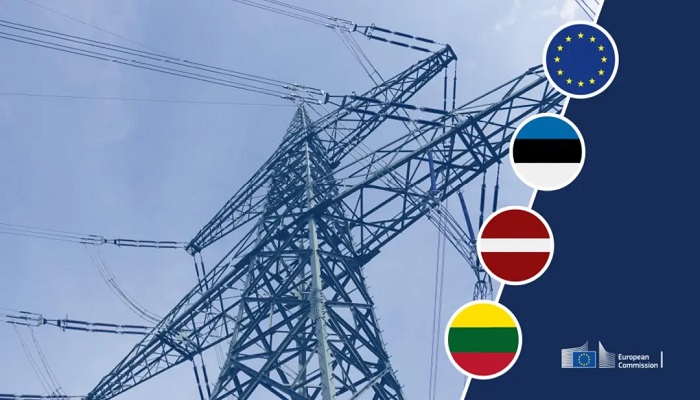 Under a joint declaration inked by the leaders of Estonia, Latvia, and Lithuania, the previously set deadline for aligning with the European power grid has been accelerated to February 2025. This alteration stems from a recent consensus reached among the respective Transmission System Operators (TSOs) regarding the procedural steps necessary to achieve synchronization within this revised timeframe.
The relevant European power grid enhancements constitute a project of shared significance (PCI) featured on the Union's 5th PCI list as per the TEN-E Regulation, benefiting from a substantial €1.2 billion allocation.
Of note, the European power grid expansion spans its connection to Ukraine and Moldova, while a noteworthy investment of €30 billion bolsters the creation of a European grid within the North Sea region. Recognizing the pivotal role of the power grid within the supply chain, the significance of its smooth functioning cannot be overstated.
European Commissioner for Energy Kadri Simson remarked, "This has been a priority EU energy infrastructure project for the Commission for many years, receiving substantial EU funding, and will continue to receive support until it is completed." Commending the historic accord, Simson extended her congratulations to the Baltic leaders for propelling the complete integration of their states into the EU electricity grid nearly a year ahead of the initial timeline.
The Baltic nations were once considered an 'energy island,' isolated from fellow member states. However, the integration has now been solidified through connections to Poland (LitPol Link), Sweden (NordBalt), and Finland (Estlink 1 and Estlink 2) via the European power grid. This integration goal was a paramount focus of the Baltic Energy Market Interconnection Plan High-Level Group (BEMIP), tracing its origins back to June 2009 with the signing of the initial Memorandum of Understanding.
Due to historical factors, the Baltic States' electricity grid operated synchronously with the Russian and Belarusian systems. While the initial project deadline was originally earmarked for conclusion by the end of 2025, the revised schedule now propels this completion target forward to February 2025.