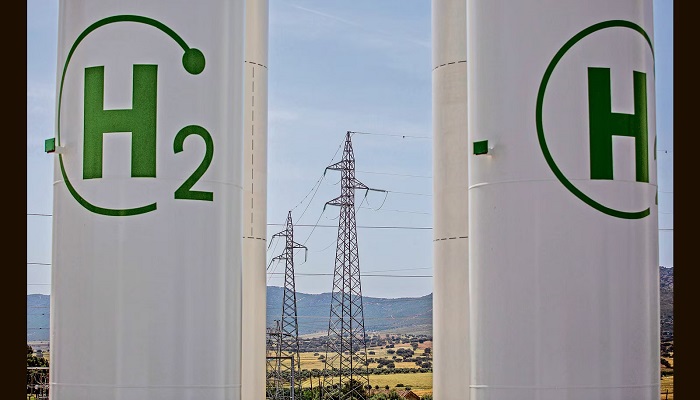 Researchers at Technische Universität Berlin have determined that the most cost-effective approach to achieve carbon neutrality in Europe by the mid-century involves the expansion of the power grid and establishing a hydrogen network. The study titled "The Potential Role of a Hydrogen Network in Europe" suggests that utilizing existing gas pipelines for the hydrogen network consistently lowers overall system costs. While expanding the power grid does result in cost savings, the most significant reductions in costs are achieved when both networks are expanded simultaneously.
Lhyfe and VSB Energies Nouvelles have inked a 16-year electricity supply agreement. Under this arrangement, Lhyfe Bretagne will receive 100% of the environmentally friendly electricity generated by VSB Energies Nouvelles' Buléon wind farm. The green hydrogen produced at the Buléon site will be used for local transportation and industrial processes. The hydrogen production facility, boasting a 5 MW capacity, is anticipated to become operational by late 2023.
Nortegas has successfully completed the third phase of testing for its H2SAREA project. In this phase, a blend of 15% hydrogen and 85% natural gas was introduced into a scaled replica of the company's distribution networks. This achievement demonstrates the technical feasibility of mixing hydrogen and natural gas, opening the door to its short-term utilization. Nortegas aims to conclude 20% blending trials before the close of 2023.
The Oldenburg Trade Supervisory Office in Germany has approved the construction and operation of two 100 MW electrolyzers at RWE's Emsland natural gas power plant in Lingen. This 200 MW plant, the first of its kind in Germany, has the capacity to produce up to 35,000 metric tons of green hydrogen annually. RWE has plans to establish hydrogen production capabilities of 300 MW by 2027 and intends to commission a 14 MW pilot plant in Lingen by the end of 2023.
Thyssenkrupp nuclear shares have been included in the SDAX selection index, which comprises the 70 largest and most liquid companies below the MDAX. With ThyssenKrupp AG holding 50.2% of the shares, De Nora owning 25.9%, and Energy Solutions Company holding approximately 6%, Thyssenkrupp Nucera's free float is around 18%.
Plastic Omnium has announced its intention to build North America's largest hydrogen storage manufacturing facility in Grand Blanc Township, Michigan. This $170 million investment aims to supply a prominent American automaker with high-pressure hydrogen vessels for medium and heavy-duty zero-emission transportation. The facility, boasting an annual production capacity of up to 100,000 hydrogen vessels, is projected to be operational by the end of 2026 with the objective of achieving 100% carbon neutrality.