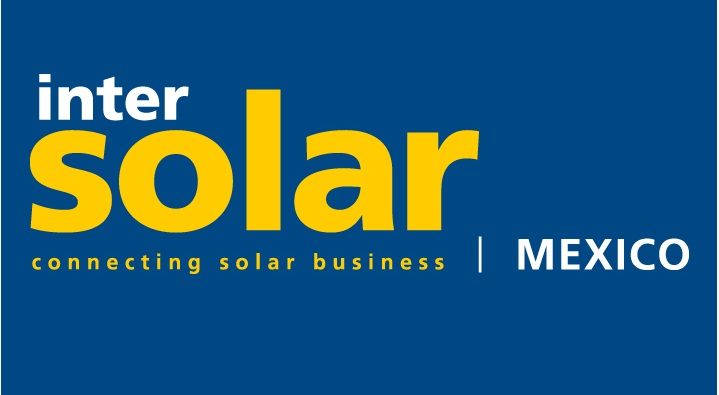 The organizers of THE GREEN EXPO®, the International Environmental Congress of CONIECO,Aquatech Mexico and Intersolar Mexico,which make up an international sustainability week in the country, announce that due to the health emergency caused by COVID-19, consider that optimum quality conditions do not yet exist to hold the events in September this year. Therefore, they have been rescheduled to take place from September 7 to 9, 2021 Centro Citibanamex in Mexico City, Mexico.
Tarsus México and their partners are committed to offer successful, quality, safe, healthy and professional events and, in accordance with the sanitary regulations established by international organizations, guarantee the health and safety of exhibitors, visitors and suppliers in all exhibitions.
"We consider that the current situation caused by the health emergency does not provide the optimal conditions for organizing international events in September of this year, so we have set new dates for 2021. We are implementing all the international protocols to safeguard the well-being of our global community", said Jose Navarro, General Director, Tarsus México.
In September of this year, we will share relevant contents for the industry, as well as the program for the upcoming digital activities through our websites, social media networks and mailings, which will allow our community to interact and continue expanding their business networks.
Follow us in our social media networks: Facebook, Twitter and LinkedIn.
The registration to the events is open. For more information, please visit:

About the organizers
THE GREEN EXPO® and the XXVII International Environmental Congress of the National Council of Industrial Ecologists, are organized by Tarsus Mexico and the National Council of Industrial Ecologists, CONIECO.
Intersolar Mexico is organized by Tarsus Mexico, Solar Promotion International GmbH, Pforzheim and Freiburg Management and Marketing International GmbH (FMMI).
Aquatech Mexico is organized by RAI Amsterdam and Tarsus Mexico.
About Tarsus Mexico
Tarsus Mexico is distinguished for being the organizer with the longest track record in the Mexican market, since 1991, presenting events of international quality with the trends, innovations, and local and global landscape for sectors such as water, foods and beverages, energy and hydrocarbons, styling, manufacture, the environment, smart mobility, polyurethane, plastic, and textiles, among others. As of today, Tarsus Group is one of the most important organizers worldwide, with more than 150 events from 20 industries in 17 countries, bringing together 30 thousand exhibitors and more than one million visitors every year. www.tarsus.mx
About RAI Amsterdam
Personal meetings continue to be a powerful form of communication, and exhibitions are the ideal medium for connecting worlds, people and markets. With a portfolio of top brands, RAI Amsterdam Exhibitions creates inspiring events that blend context, content and communities. Dedicated teams of professionals organise over 30 national and international consumer and trade exhibitions each year, supported by a global office and agent network. Successful exhibition concepts in their home base in Amsterdam are translated for other countries in collaboration with trade associations and media parties. The focus on quality and target group has made RAI Amsterdam the market leader in a significant number of sectors. Wherever in the world an event may take place, our focus is on generating business for exhibitors, visitors, sponsors and partners.
About Intersolar Mexico
Intersolar made its debut in Mexico in 2019 as the industry's reference source for the most important technology trends and the best B2B contacts in the promising Mexican solar market. It is organized by Solar Promotion International GmbH, Pforzheim and Freiburg Management and Marketing International GmbH (FMMI), as well as by Tarsus México.
Intersolar is the world's leading exhibition and conference series for the solar industry and its partners, and it focuses on the areas of photovoltaics, solar thermal technologies, solar power plants, as well as grid infrastructure and solutions for the integration of renewable energy. With events in Europe, India, Middle East and America, it has become the most important industry platform for manufacturers, suppliers, distributors, service providers and partners in the global solar industry. With more than 28 years of experience, Intersolar has the unique ability to bring together members of the solar industry from across the world's most influential markets. For more information visit: www.intersolarglobal.com.