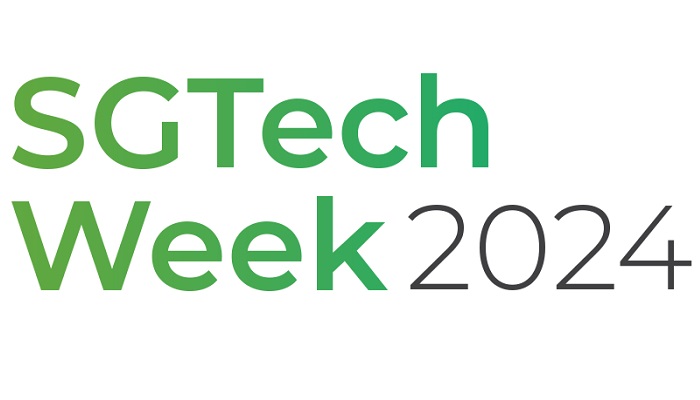 The 5th annual SGTech Week 2024 takes place 18-22 March 2024 in Amsterdam, The Netherlands. The expanded week-long programme provides utility technical teams with 6 conference tracks on the latest innovations in Substation Automation, SCADA Systems, Utility Telecoms, Smart Metering, Big Data, and Cybersecurity. 300+ utility technical leaders and their project teams will convene to share the results of their most recent innovation projects and discuss their implementation roadmaps and future technology needs.
"This is the only technically in-depth forum for smart grid professionals in Europe", says Mandana White, CEO of Smart Grid Forums, organisers of the event. "This year our programme research identified a strong shift toward mobilising the wider utility workforce in order to drive innovation projects into business as usual. This requires a new level of technical training and workforce motivation. Which is why we are making this forum more accessible to the entire utility technical workforce, to enable teams to come together and hear the same insights at the same time, brainstorm and problem solve together, and get back to their offices on the same page and able to drive large-scale projects in the same direction with greater ease".
The event kicks off on Monday 18th March with a choice of three Fundamentals Workshops on the key IEC standards that support the interconnection and interoperability of the grid: IEC 61850 for substation communication, IEC CIM for operational system data exchange, and IEC 62443 for OT cybersecurity.
The main 3-day conference that follows opens with high level plenary sessions delivered by utility CTOs, their advisors and regulators, addressing the big macro issues impacting the sector. The programme then breaks out into 6 technically focused tracks providing utility case-studies of new technology implementations in the key investment areas: Substations, SCADA Systems, Telecoms, Smart Meters, Big Data, and Cybersecurity.
The week wraps up with a Communication briefing designed to support technical teams in translating engineering know-how into organisational priorities in order to more easily influence the Board and secure long term innovation investment.
Participants will not only come away from this year's programme with greater clarity on the technology choices that will enable them to drive innovation projects into business as usual, but also able to mobilise their internal teams and leverage external partnerships to pick up the pace of grid modernisation and deliver to the energy transition.
100+ Speakers are scheduled to share their insights, including:
Cordi O'Hara, Divisional President – National Grid
Jan Vorrink, Manager National Control Centre – Tennet
Sergio Ramos, Deputy Director – E-Redes
Matteo Masotti, Head of Data Competence Centre – Enel
Shawn McBurnie, Head of IT/OT Security & Compliance – Northland Power
Fouad Abou Chacra, Senior Specialist for Special Projects and Innovation – DEWA
Carsten Strunge, Business Architect Grid Control Systems – Energinet
Amadou Louh, Telecom Strategist – Stedin
Tobias Kaiser, Head of Grid Connection Management – BKW Energie
Silvio Alessadroni, Technology Innovation Manager – Areti
Benoit De Neuville, Senior Grid Expert – Sibelga
Joyce Van de Garde, Telecommunication Leader – Westenergia
Henrik Hagberg, Rollout Manager – Ellevio
Damien Ploix, Chief of Cybersecurity – Enedis
Adrian Ferguson, Transmission OT Manager – SSEN
500+ participants, 100+ speakers, 30+ Exhibitors