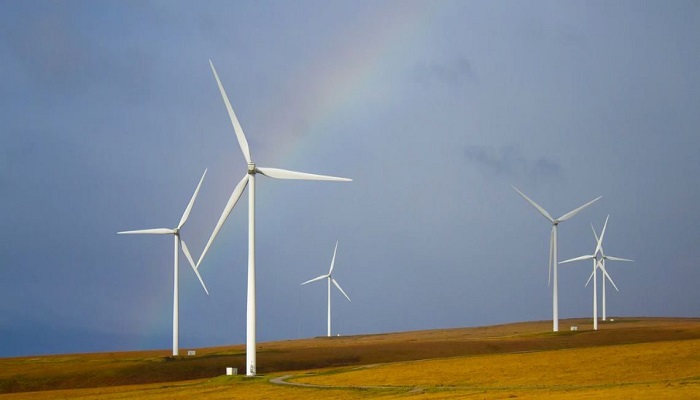 The European Union has pledged to backing all the way its wind industry despite increasing international rivalry, supply-chain concerns, and financing ambiguities. This commitment aims to make sure that the EU can successfully achieve its ever-enthusiastic climate as well as sustainable growth endeavours.
According to a draft as seen by Bloomberg, the European Commission plans to widen access to EU financing, quicken permitting processes, and revamp the auction system for renewable energy so as to consider factors that go beyond cost. These factors include digital resilience along with carbon content of new wind farms.
The executive branch is committed to closely monitoring potential unfair trade practices that may go on to support foreign manufacturers. This includes carefully examining subsidies for products related to wind that happen to be imported into the 27-nation bloc. Although Europe's wind industry holds a prominent position across the world, policymakers in the region are concerned about the increasing impact that China has. China serves as a crucial supplier of components and raw materials for the industry, but it is also showing itself as a formidable rival. 
According to the Commission, Chinese setups that happen to be based abroad have been growing their role, imparting prices that are about 20% lower than their European as well as US equivalents. These prices are sometimes tagged with appealing deferred payment methods.
As per the draft, the Commission will, in an in-depth way, investigate all evidence presented by the industry with regard to possible unfair means that are being followed.
Europe is currently pursuing efforts to quicken its transition towards a climate-neutral economy while at the same time enhancing energy security. These actions are being implemented in response to the issues posed by rising prices as well as weak economic growth. However, policymakers aim to cut the potential increase in sales by foreign producers, mainly those from countries like China. According to the Commission, the European Union's trade balance with China in the sector touched a record low of 462 million euros, or $488 million, last year.
As part of the EU executive branch's action plan for wind energy, it will encourage the industry to provide further proof of foreign distorting subsidies. There is a clear worry that the sector's reputation may decline, much like how solar panel manufacturers dropped their competitive edge to China over a decade ago. The bloc has gone on to launch an investigation into the Chinese EV industry.
The wind package is being introduced as the EU aims to significantly increase the proportion of renewables in its energy mix, targeting at least 42.5% by the end of the decade. This objective has gone on to gain more significance following Russia's invasion of Ukraine, which has led to a sharp surge in the prices of gas across the region.
Although wind installation outlook in Europe and across the globe looks promising, the EU wind industry has gone on to face various challenges.
In 2022, significant losses went on to be reported by all the major turbine manufacturers. However, the installation of just 16 gigawatts of new projects in 2022 was insufficient to meet the annual target of 37 gigawatts necessary to support the European Union's objective for 2030.
The measures in the plan will include the following: 
– Implementing digitalization when it comes to permitting process throughout all member states as well as extending emergency regulations to speed up the permitting process. 
–  Coming up with an interactive EU digital platform where member states can go o on to publish their plans for auctions. 
– Revamping the design of auctions so as to include pre-qualification criteria related to cyber-security, long-term viability, as well as the ability to deliver.
 – Identifying and addressing cybersecurity risks associated with wind energy installations along with infrastructure.
 – Increasing support for wind energy by means of an Innovation Fund by increasing the budget, especially for financing clean technology manufacturing projects, to 1.4 billion euros. 
– Working with the European Investment Bank- EIB to set up a dedicated instrument by the end of 2023 to counter-guarantee commercial banks' credit exposures to critical wind industry suppliers.
It is well worth noting that the EU is also planning to adopt an action plan for grids next month. This plan aims to accelerate important cross-border electricity infrastructure projects.