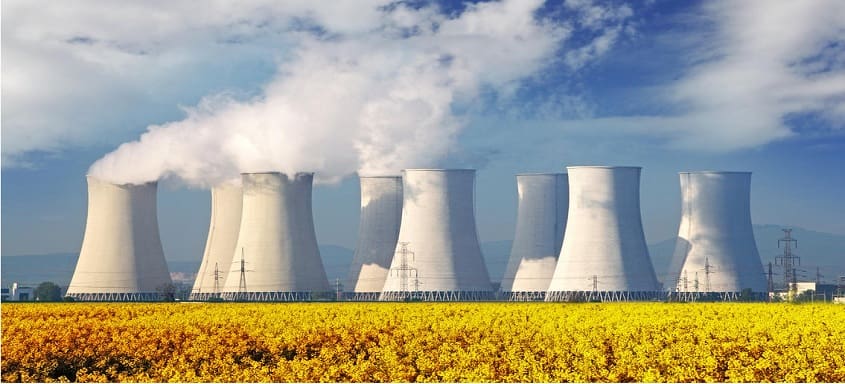 The 2017 RadWaste Summit will explore the theme, New Priorities, Regulations, and Opportunities as the industry moves into the fourth quarter of the Trump administration and Republican-controlled Congress. The Summit will explore the existing policy, budget allocation, project priorities, and more.
Edward McGinnis, Acting Assistant Secretary for Nuclear Energy, U.S. Department of Energy has just been confirmed as a keynote speaker for the 2017 RadWaste Summit, taking place September 5-7, 2017 in Summerlin, NV. 
Edward McGinnis is responsible for the Department of Energy's international civilian nuclear energy activities, including international nuclear energy research, development and demonstration cooperation, multilateral nuclear energy cooperation, international nuclear energy policy, international nuclear safety cooperation, and advocacy for US civil nuclear exports and industry. As part of these responsibilities, Mr. McGinnis serves as Steering Group Chairman of the International Framework for Nuclear Energy Cooperation that consists of more than 65 countries and four international organizations.  He also serves as the Departmental Representative in the US interagency for civil nuclear energy trade and promotion.  Mr. McGinnis has also served as a Vice Chairman and Principal U.S. Representative to the Generation IV International Forum and was responsible for US domestic nuclear fuel assurance matters, including technical oversight activities regarding the United States Enrichment Corporation, uranium inventory management matters, as well as US nuclear energy security matters.
Attendees will hear about a variety of topics that cover the full spectrum of radioactive waste on both the commercial and federal sides. You'll meet with more than 350 waste managers, lab directors, site managers, business development executives, analysts, scientists and more 
The following speakers and moderators have also been confirmed for the 2017 RadWaste Summit:
LakeBarrett, Nuclear Clean Up Expert
LarryCamper, USRNC Retired & Senior Nuclear Safety Consultant, Talisman International, LLC 
BradCrowell, Director, Department of Conservation and Natural Resources, State of Nevada
ReneeEchols, President, FireWater Associates, LLC 
TimFrazier, President, TA Frazier & Associates
EugeneGleason, President and Managing Director, Nuclear Management Associates, LLC 
Walter S. Howes, Managing Director, Verdigris Capital Group 
Eric K. Knox, Senior Project Director, Nuclear and Environment, Management Services Group, AECOM 
AndyLeigh, Vice President, Operations, JACOBS
WayneNorton, President and CEO, Yankee Atomic Electric Company
DanShinhofen, Chairman, Board of County Commissioners, Nye County
"I'm excited that the 2017 program agenda and speakers have taken shape with the help of our expert advisory committee. It's an interesting time within the nuclear waste industry and it will be so important to connect this September to discuss how to move forward," says Nancy Berlin, Program Manager, ExchangeMonitor Publications & Forums. 
Attendees will hear first-hand about the latest regulations, changes, and solutions for the future from high-level speakers and panelists. In addition, networking is vital to capitalize on business opportunities within the nuclear waste industry, and with over 350 attendees, speakers, exhibitors and sponsors, there is plenty of networking time built into the agenda. 
Register now using code POWERINFO to save 20% off of the current registration rate. 
To learn more and to register, visit www.radwastesummit.com
About ExchangeMonitor, a division of Access Intelligence, LLC
ExchangeMonitor Publications & Forums publishes professional newsletters and creates, manages and sponsors forums, colloquiums and workshops to facilitate an exchange of views and information on critical programs and policies. Areas of focus include: the Department of Energy's Office of Environmental Management and the cleanup of the nuclear legacy of the Manhattan Project and the Cold War; the National Nuclear Security Administrative and the current U.S. nuclear weapons complex; and the commercial radioactive waste industry.