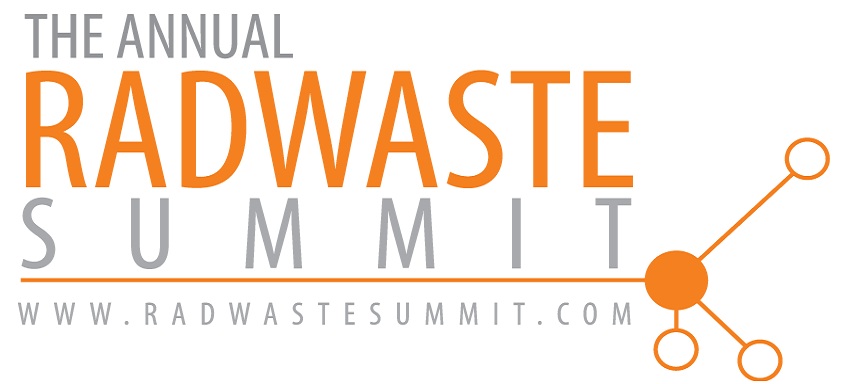 The 2017RadWaste Summit focuses on the full spectrum of commercial and federal radioactive waste management, including U.S. Department of Energy, Department of Defense, Army Corps, utilities, disposal and treatment vendors, and more.
The 2017 RadWaste Summit will explore the theme, New Priorities, Regulations, and Opportunities as the industry moves into the fourth quarter of the Trump administration and Republican-controlled Congress. The Summit will explore the existing policy, budget allocation, project priorities, and more.
The Trump administration has made it clearer that it is prepared to scrap its predecessor's strategy for dealing with the nation's nuclear waste, instead returning focus to the Yucca Mountain repository in Nevada.And, we have outlines of its fiscal 2018 budget proposal, which could point toward its approach on management of tens of thousands of tons of commercial and defense radioactive waste stockpiled around the country.
Attendees will hear about a variety of topics that cover the full spectrum of radioactive waste on both the commercial and federal sides. You'll meet with more than 350 waste managers, lab directors, site managers, business development executives, analysts, scientists and more. Agenda topics have been announced and include:
Department of Energy Priorities 
Office of Environmental Management and Office of Civilian Radioactive Waste Management Updates
Nuclear Regulatory Commission (NRC) Priorities
Commercial Waste Disposal Advocacy
Major DOE Cleanup Sites Update
Tank Waste Treatment Facility Commissioning
Local Regulatory Impact
Decommissioning Case Study 
Infrastructure Investments Enterprise-Wide
Yucca Mountain Restart 
Storage and Transportation
And more! 
The following speakers and moderators have been confirmed for the 2017 RadWaste Summit:
LakeBarrett, Nuclear Clean Up Expert
LarryCamper, USRNC Retired & Senior Nuclear Safety Consultant, Talisman International, LLC 
BradCrowell, Director, Department of Conservation and Natural Resources, State of Nevada
ReneeEchols, President, FireWater Associates, LLC 
TimFrazier, President, TA Frazier & Associates
EugeneGleason, President and Managing Director, Nuclear Management Associates, LLC 
Walter S. Howes, Managing Director, Verdigris Capital Group 
Eric K. Knox, Senior Project Director, Nuclear and Environment, Management Services Group, AECOM 
AndyLeigh, Vice President, Operations, JACOBS
WayneNorton, President and CEO, Yankee Atomic Electric Company
DanShinhofen, Chairman, Board of County Commissioners, Nye County
AnneWhite, CEO, Bastet Technical Services, LLC
"I'm excited that the 2017 program agenda and speakers have taken shape with the help of our expert advisory committee. It's an interesting time within the nuclear waste industry and it will be so important to connect this September to discuss how to move forward," says Nancy Berlin, Program Manager, ExchangeMonitor Publications & Forums. 
Attendees will hear first-hand about the latest regulations, changes, and solutions for the future from high-level speakers and panelists. In addition, networking is vital to capitalize on business opportunities within the nuclear waste industry, and with over 350 attendees, speakers, exhibitors and sponsors, there is plenty of networking time built into the agenda. 
Register now using code POWERINFO to save 20% off of the current registration rate. 
To learn more and to register, visit www.radwastesummit.com
About ExchangeMonitor, a division of Access Intelligence, LLC
ExchangeMonitor publishes professional newsletters and creates, manages and sponsors forums, colloquiums and workshops to facilitate an exchange of views and information among government officials, private industry executives, non-governmental organizations and other entities on critical national and international programs and policies. 
About Access Intelligence, LLC
Access Intelligence delivers trusted, timely and deep information that empowers our customers and advances their business. We are a leading worldwide information and marketing company that provides unparalleled business intelligence and integrated marketing solutions in nearly a dozen global market sectors (such as PR, Marketing, Energy, Aviation, Satellite, Healthcare and Media). With a customer-centric culture dedicated to editorial excellence and marketing integrity, we serve business professionals worldwide with a portfolio of products, including events, e-letters, data and digital products, e-learning, magazines, and e-media solutions.