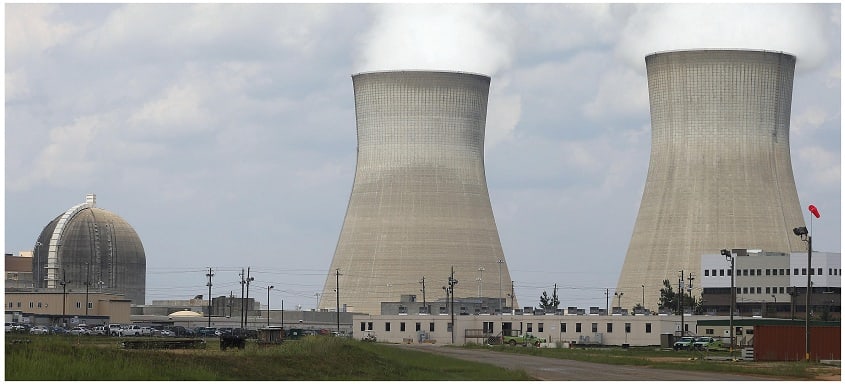 Georgia Power and Westinghouse have, in principle, reached a new service agreement which allows for the transition of project management from Westinghouse to Southern Nuclear and Georgia Power once the current engineering, procurement and construction contract is rejected in Westinghouse's bankruptcy proceeding.
The interim assessment agreement will remain in place until June 3 while the new service agreement is finalized and all approvals are obtained. During this time, work will continue at the site and an orderly transition of project management will begin. As previously stated, the company will take all actions necessary to hold Westinghouse and Toshiba accountable for their financial obligations.
Georgia Power will continue work to complete its full-scale schedule and cost-to-complete analysis and work with the project Co-owners (Oglethorpe Power, MEAG Power and Dalton Utilities) and the Georgia Public Service Commission to determine the best path forward for customers.
About Georgia Power 
Georgia Power is the largest electric subsidiary of Southern Company (NYSE: SO), America's premier energy company. Value, Reliability, Customer Service and Stewardship are the cornerstones of the company's promise to 2.5 million customers in all but four of Georgia's 159 counties. Committed to delivering clean, safe, reliable and affordable energy at rates below the national average, Georgia Power maintains a diverse, innovative generation mix that includes nuclear, 21st century coal and natural gas, as well as renewables such as solar, hydroelectric and wind. Georgia Power focuses on delivering world-class service to its customers every day and the company is consistently recognized by J.D. Power and Associates as an industry leader in customer satisfaction. For more information, visit www.GeorgiaPower.com
For further information: Jacob Hawkins, jhawkins@southernco.com