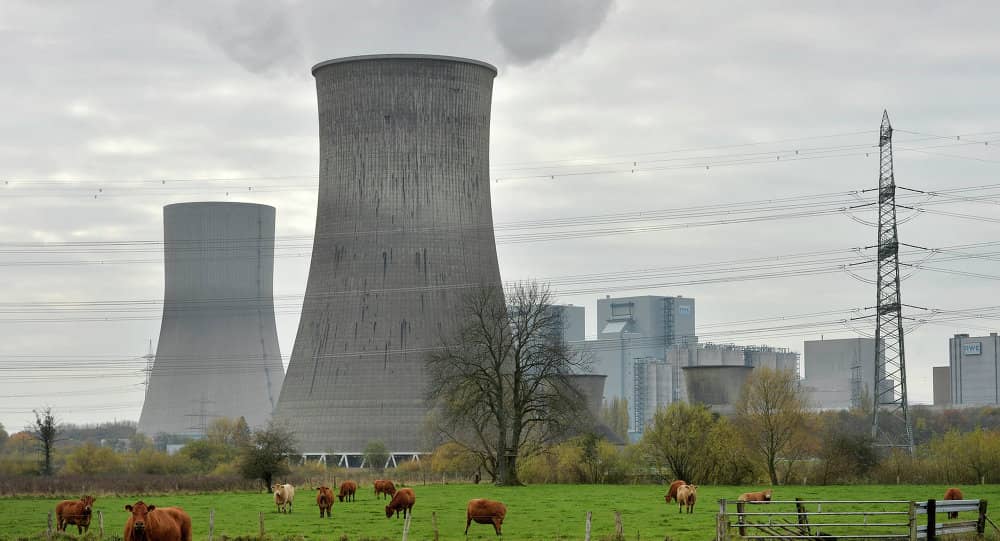 The U.K.'s Nuclear Decommissioning Authority (NDA) has terminated its contract with Cavendish Fluor Partnership (CFP) for the management and decommissioning of 12 shutdown Magnox nuclear power sites, Energy Secretary Greg Clark said in a statement to Parliament March 27.
The sites represent the U.K.'s first fleet of nuclear power plants and CFP was allocated the 14 year clean up contract following a 6.1 billion-pound ($7.6 billion) tender launched in 2012.
"It has become clear…that there is a significant mismatch between the work that was specified in the contract as tendered in 2012 and awarded in 2014, and the work that actually needs to be done," Clark said.
NDA is to terminate the contract in September 2019, after five years rather than the full contract duration of 14 years, he said. NDA will establish a replacement contracting structure by 2019.
The U.K.'s High Court judged in July 2016 that the NDA did not correctly decide the outcome of the procurement process in 2014.As a result, the NDA has agreed to pay 97.5 million pounds of compensation to two contractors unsuccessful in the original tender, the energy minister said in his statement.
The NDA has agreed to pay Energy Solutions settlement payments of 76.5 million pounds plus 8.5 million pounds of costs, and the authority will also pay Bechtel a settlement of $14.8 million, plus costs of around 462,000 pounds- approximately 12.5 million pounds in total.
Clark has launched an independent enquiry into the 2012 procurement process and why the 2014 contract proved unsustainable, he said.Steve Holliday, the former Chief Executive of National Grid will lead the Inquiry.
"This was a defective procurement, with significant financial consequences, and I am determined that the reasons for it should be exposed and understood," the minister said.RWE gains approval to dismantle Biblis A, B "immediately"
Germany's Hesse state government has approved RWE's decommissioning plan for its shutdown 1.2 GW Biblis A and B reactors, allowing the dismantling of the units to start "immediately," environment minister Priska Hinz said in a statement March 31.
RWA submitted its decommissioning plan to the environment ministry in August 2012 and the dismantling operation is expected to take around 15 years, World Nuclear News reported.
In February, the state of Baden-Wurttemberg granted EnBW a dismantling permit for its 840 MW Neckarwestheim-1 plant (GKN I).EnBW estimates the dismantling of Neckarwestheim-1 will take ten to 15 years.
Germany's federal government has ordered all nuclear power plants to close by 2022, and decommissioning activity will spike around this date, Jorg Viermann, Head of Sales Waste Management at Gesellschaft fur Nuklear-Service (GNS), told Nuclear Energy Insider last month.
"We will have up to ten plants to dismantle and decommission in parallel and that is a large opportunity, especially for companies from abroad because there is not enough capacity in Germany," Viermann said.
US Energy Secretary visits Yucca Mountain after Trump pledges fresh funding
Energy Secretary Rick Perry visited the proposed Yucca Mountain Nuclear Waste Repository site March 27 as the Trump administration looks to overcome local opposition to the project.
President Trump's provisional 2018 budget, published March 16, includes $120 million of funding to restart licensing activities for the Yucca Mountain project and support a "robust interim storage program."
During his site visit, Perry met with Nevada Governor Brian Sandoval, an opponent of the Yucca Mountain project."Today's meeting with Governor Sandoval was the first step in a process that will involve talking with many federal, state, local, and commercial stakeholders," Perry said in a statement.
"I stressed the need for Nevada to maintain its key role as we seek sensible, stable, and long term solutions to fulfilling our responsibility to safely manage spent nuclear fuel," he said.
In addition to the Yucca Mountain project, the Senate and House of Representatives have yet to agree on a common bill to allow interim storage facilities.Waste Control Specialists (WCS) is aiming to build and operate the US's first consolidated interim storage facility on its 14,000-acre site in Andrews, West Texas.
In April 2016, WCS submitted a license application to the Nuclear Regulatory Commission (NRC) to build a 5,000 metric tons of heavy metal (MTHM) above-ground storage facility on the site.
The Nuclear Regulatory Commission (NRC) accepted WCS' license application for formal review on January 26, the company said in a statement.As yet there are no high-level waste facilities in operation anywhere in the world. France, Finland and Sweden have made the most progress towards operating such facilities.
VC Summer AP1000 build continues while owners review cost
Construction of the VC Summer 2 and 3 reactors in South Carolina is to continue while project owners SCANA Corporation and Santee Cooper evaluate the impact of Westinghouse's bankruptcy filing on March 29, SCANA and Santee Cooper said in a statement.
The VC Summer 2 and 3 project involves the construction of two Westinghouse AP1000 plant units under a modular construction process. Westinghouse is to deliver the plant and the company has contracted Fluor to manage construction. SCANA subsidiary South Carolina Electric & Gas Company (SCE&G) owns 55% of the project company and the remaining 45% is held by state-owned utility Santee Cooper.
SCANA Corporation and Santee Cooper have signed an agreement with Westinghouse which will enable the owners to perform due diligence related to cost and schedule of the project, the companies said in a statement March 29.
"It gives us critical direct access to resources and information that Westinghouse had not provided us to date, which will be important as we plan for the future of the project," Lonnie Carter, Santee Cooper President and CEO, said.
The agreement with Westinghouse will allow Fluor to continue work at the site while the owners evaluate the project."Fluor will continue to support SCANA, Santee Cooper, and Westinghouse on the VC Summer project as the parties work through the current situation. We remain committed to the successful completion of this important project," David Seaton, Fluor Chairman and CEO, said.
Westinghouse remains committed to its AP1000 technology and will continue its existing projects in China and pursue other potential projects going forward, the company said in a statement March 29.
The group has obtained $800 million in debtor-in-possession (DIP) financing from a third-party lender to help fund and protect core businesses which include supporting operating plants, nuclear fuel and components manufacturing and engineering as well as decommissioning, decontamination, remediation and waste management, it said.
"We are focused on developing a plan of reorganization to emerge from Chapter 11 as a stronger company while continuing to be a global nuclear technology leader," Jose Emeterio Gutierrez, Westinghouse Interim President & CEO, said.