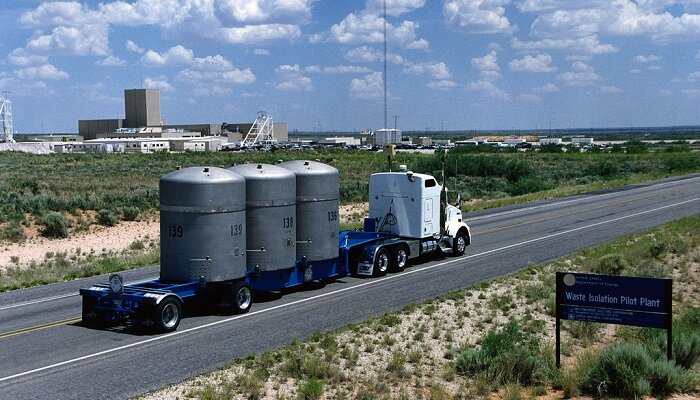 On October 21st, the Biden administration announced that it is supporting initiatives to recover nuclear waste from power plants, such as through reprocessing, a method that has not been used in the US for decades due to worries about costs and proliferation.
With $38 million in financing, the Advanced Research Initiatives Agency-Energy, or ARPA-E, plans to create 12 projects to recycle the trash, also known as spent nuclear fuel. ARPA-E, a department of energy organisation, funds research into initiatives with a high chance of failure but great potential for change.
Program director Jenifer Shafer stated that the program's objectives are to address concerns about the spread associated with the handling of hazardous nuclear materials during reprocessing.
One approach is to stop the creation of pure plutonium streams, according to Shafer. Another way, she continued, is by constantly reviewing unique nuclear material at all stages of the process in order to enhance nuclear material accounting.
Reprocessing is opposed by many non-proliferation experts because militants looking to acquire ingredients for a homemade nuclear weapon may target its supply chain.
Nuclear waste has been reprocessed in France and other nations by being split up into uranium and plutonium and then used to create fresh reactor fuel. According to non-proliferation specialists, a U.S. supply chain would likely be much longer than in those nations. In 1977, former President Jimmy Carter stopped reprocessing due to fears about proliferation. Carter's prohibition was lifted by the late President Ronald Reagan in 1981, but factories have yet to open as a result of high expenses. In the ARPA-E projects, GE Research in New York will receive $6.5 million to create safety measures for soluble reprocessing facilities, Argonne National Laboratory in Illinois will receive $1.5 million to create and test reprocessing equipment; and NuVision Engineering in North Carolina will receive $4.7 million.
To help him achieve his objective of decarbonizing the American economy by 2050, President Joe Biden's government supports the development of advanced nuclear facilities. It is thought that recycling the used fuel will advance nuclear power's development.
U.S. Energy Secretary Jennifer Granholm said in a statement that for America to even further secure the secure, trustable clean power generated at nuclear facilities across the country, the Biden-Harris Administration and DOE recognise the importance of developing practical uses for America's used nuclear fuel.
According to Granholm, the amount of spent fuel at nuclear reactors may be greatly reduced by recycling nuclear waste, and it can provide financial stability for the communities conducting this crucial effort. In order to store highly dangerous nuclear waste from power plants at Yucca Mountain in Nevada, the United States has invested billions of dollars over several years. Due to local opposition, Yucca has never been operational. As a result, the waste is being kept in spent fuel pools and steel and concrete casks at nuclear power facilities all around the nation.