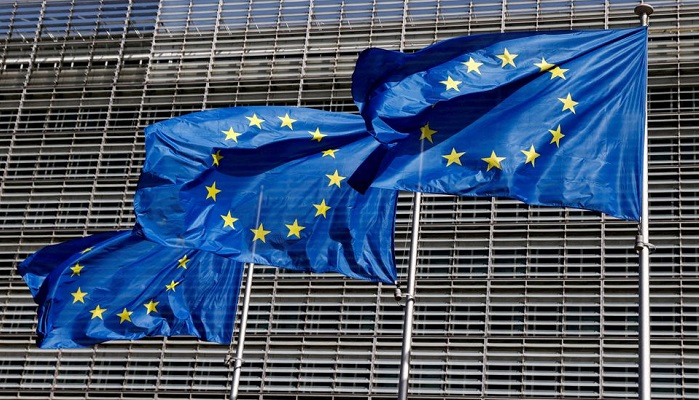 The leaders of the 27-nation bloc will debate whether and how to impose a cap on gas prices in an effort to slow the rise in energy costs that is threatening to put the EU's prized single market at risk of disruption.
The officials stated that the leaders, who are in Prague for informal discussions, are unlikely to arrive with specific actions but should instruct their ministers of energy and finance on the course of action to take. A senior EU official involved in the preparations for the discussions noted that the energy question is arguably the most crucial topic of the informal meeting.
The leaders won't be able to resolve it. The energy and finance ministers can develop the necessary answers, but the leaders must offer strategic direction, the official added.
Finding a solution is challenging because the 27 EU nations have varied energy requirements, suppliers, and markets. As a result, some nations have been more negatively impacted by the decrease in Russian fuel supplies and subsequent increase in energy prices than others.
Although there is disagreement over the specifics of how a gas price restriction should be implemented, fifteen EU nations do desire one. Price caps are opposed by Germany, the Netherlands, and Denmark because they are concerned that they will destabilise the market and make it harder for them to purchase the gas necessary to keep their country operating.
In addition to a price cap on gas used to generate electricity, the European Commission will also offer a wider momentary price cap while Brussels works on a new baseline for gas prices to substitute the Dutch Title Transfer Facility, which has become incredibly volatile due to the significant decrease in Russian gas supplies.
On October 6th, Poland, Greece, Belgium, and Italy proposed a different idea: a price passageway that could be lifted in the event of a supply shortage. According to a document explaining the proposal that was accessed by Reuters, this would ensure that the move did not jeopardise Europe's energy security. Some EU officials said that this leeway could provide a way to reach a compromise with sceptic governments.
The top EU official declared that there isn't a single solution that will address all the issues. They all progressively realise that there will be a variety of measures. The enormous rise in gas and power prices brought on by Russia's suspension of gas shipments to Europe has driven inflation to all-time highs of 10%, triggered sharp increases in interest rates, and sparked a crisis in the EU's standard of living.
The EU governments are rushing to come up with solutions to lessen the pain for individuals and businesses because the spike in energy prices also threatens to wipe out industry and employment and leave people unable to warm their homes during the winter. While popular with voters, such policies undermine the European Central Bank's attempts to reduce inflation and jeopardise fair competition within the EU because not all nations can afford to provide firms with the same level of support.
When Germany proposed a support programme for businesses and households last week that might total up to 200 billion euros ($196 billion), eclipsing comparable French and Italian programmes that were just one-third the size, it received harsh criticism from its fellow EU members. Top European Commission officials came up with a new joint borrowing plan for the bloc to produce funds that might be used to address the energy problem in response to Berlin's plan.
However, a few nations in northern Europe are hesitant. A workable compromise would be for the EU to jointly borrow funds that could only be used for investment, not consumption, and to lend the funds to EU countries.
The idea of receiving consumer finance from Europe will not be welcomed by all nations. The possibility of combined European finance for investments is much more open, so that may be the landing zone, said the top EU official.