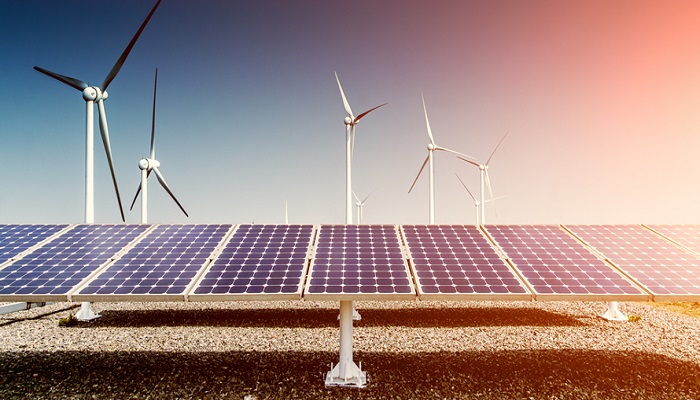 According to research firm BloombergNEF, the world's wind and solar projects will be able to supply more than a tenth of the world's power needs for the first time in 2021. In 2021, as the world economy recovered from the COVID-19 pandemic, there was an increase in worldwide electricity demand, coal-fired power plant output, and emissions.
Michael R. Bloomberg, the creator of Bloomberg LP, Bloomberg Philanthropies, who serves as the UN Secretary General's Special Envoy for Climate Ambition and Solutions, stated: "Fresh surges in coal generation are a disturbing indication for business, health, and climate change mitigation. This report should serve as a call to action for world leaders that the transformation to clean energy necessitates larger and more aggressive actions, including activities that enable countries that have made the least contribution to climate change but suffer from many of its worst effects to make headway against it.
According to BNEF's annual Power Transition Trends survey, wind and solar together accounted for over 3,000 terawatt-hours of power produced in 2021, or 10.5% of the world's total generation. The share of wind in the total increased to 6.8%, while the share of solar increased to 3.7%. These two technologies together made up less than 1% of the world's electricity production ten years ago. 39% of the total power generated worldwide in 2021 was carbon free. A little more than a quarter of the world's electricity demands were satisfied by hydroelectric and nuclear power programmes.
Since 2017, the bulk of the newly added power-generating capacity to the world's grids has come from wind and solar energy. They achieved a historic three-quarters of the 364 gigawatts of newly constructed capacity in 2021. Zero-carbon power, which includes hydro, nuclear, and other sources, constituted 85% of the total new capacity added.
According to Luiza Demôro, head of energy transitions at BloombergNEF, renewables are now the default option for most countries looking to build or even replace power-generating capacity. These technologies are typically the most cost-competitive; therefore, mandates or subsidies are no longer the cause.
In 2021, solar continued to grow at a very rapid rate in terms of both new markets and capacity expansions. With 182 gigawatts, solar accounted for half of all new capacity added worldwide. For the first time, it provided more than 1,000 terawatt hours to the world's grids. Additionally, solar energy has practically reached saturation. Solar energy was the most popular option in terms of volume in over half of all the nations BNEF has been tracking where some capacity was built. Currently, there are solar power installations in at least 112 nations, totalling at least one megawatt.
The Electricity Transition Trends report presents a sobering picture of the amount of work that needs to be done for the power system to address its role in climate change, despite the remarkable progress renewables have achieved. The demand for power increased 5.6% year over year as the world economy recovered from the COVID-19 epidemic, placing new constraints on the infrastructure already in place and the supply lines for fossil fuels.
Rising natural gas prices and lower-than-anticipated hydropower output also contributed to the resurgence of coal-fired power in more markets. By increasing by 8.5% from 2020 to 2021, or 750 terawatt hours on a net basis, coal plant output reached record highs of 9,600 terawatt hours. Moreover, 85% of that generation originated in 10 different nations, with China, India, and the US accounting for 72% of that total.
In the meantime, nations continued to finish building new coal-fired power plants in 2021, and coal continues to represent the single-largest percentage of global capacity at 27%. There is one tiny bit of good news: the rate at which additional coal is introduced to the network is slowing. Compared to 31 gigawatts in 2020 and 83 gigawatts in 2012, just 13 gigawatts of additional coal-fired capacity were finished in 2021.
However, global CO2 emissions from the electricity industry increased by 7% in 2021 as compared to 2020 as a result. 13,600 mega tonnes of CO2 are the new record-high power sector emissions, according to BNEF.
Ethan Zindler, head of Americas at BNEF, remarked that it was a year full of highs and highs, for the best and worst reasons. Renewables rose quite quickly, but coal's resurgence and the continued construction of coal by nations, especially those that have committed to achieving net-zero emissions, is really unsettling, said one expert.