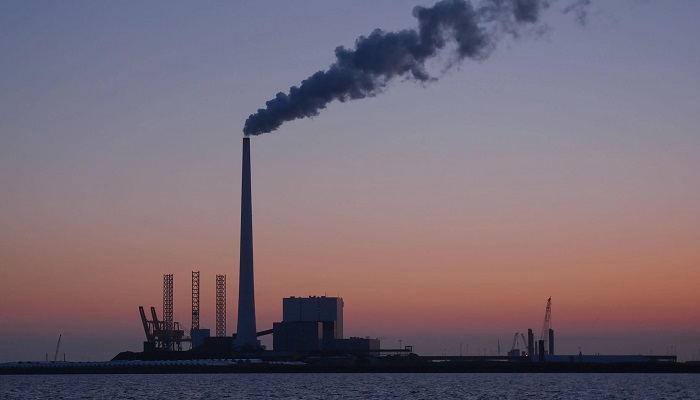 As governments around Europe get ready for winter despite the energy crisis, energy company Orsted will continue or restart operations at three fossil fuel facilities after receiving a directive from Danish authorities to do so.
The Danish state, Orsted's largest shareholder, said the decision was made to protect the security of the power supply in Denmark in a statement over the weekend.
The order, according to Orsted, was in effect for units 21 at Kyndby Peak Load Plant, which uses oil as fuel; unit 3 at Esbjerg Power Station; and unit 4 at Studstrup Power Station, which both use coal as their principal source of fuel. According to the statement, the Esbjerg Power Station was set to be shut down on March 31, 2023, while the other two units were already closed down.
The Danish government has reportedly asked Orsted's CEO, Mads Nipper, to continue and resume operations at a number of its coal- and oil-fired power plants in order to guarantee the security of the electricity supply.
Nipper continued, they will, obviously, comply with the Danish authorities' decision, and they will now start preparing and keeping the units as well as securing the workforce required to operate them. Orsted stated that in addition to highly specialised employees needing to be trained to operate the sites, all of the units involved would require maintenance in order to be ready for operation.
 According to the firm, it was mandated to maintain the three units operating until June 30, 2024. Orsted, a significant stakeholder in the wind energy industry, has committed to becoming carbon neutral by 2025.
Those who oppose the ongoing use of fossil fuels will be shocked by the developments. The environmental impact of coal is significant; according to Greenpeace, it is the dirtiest, most polluting form of energy.
A variety of emissions from coal burning are listed elsewhere by the U.S. Energy Information Administration, including carbon dioxide, sulphur dioxide, particulates, and nitrogen oxides. Although they are in the midst of a European energy crisis, Orsted's Nipper said, they still believe that, as a society, they must phase out the usage of gas, oil, and coal as soon as feasible. However, they will, of course, help to secure the supply of electricity to the best of their ability.
Three of RWE's lignite, or brown coal, units would temporarily return to the electricity market to increase security of supply and preserve gas in power generation, the German energy giant stated a few days before Orsted's statement.
Each of the plants, according to RWE, had a 300 megawatt capacity. It said, their initial deployment is restricted until June 30, 2023. The information regarding RWE and Orsted comes as Europe is attempting to secure its energy supplies while the conflict in Ukraine rages on. According to Eurostat, Russia was the EU's top supplier of natural gas and crude oil last year.
Since Western nations slapped bans on the Kremlin as a consequence of its unjustified invasion of Ukraine, the flow of natural gas to Europe has been considerably limited.
The Nord Stream 1 and 2 pipelines, important components of the infrastructure constructed to transport natural gas from Russia to Europe via the Baltic Sea, were both afflicted by unexplained leaks last week.