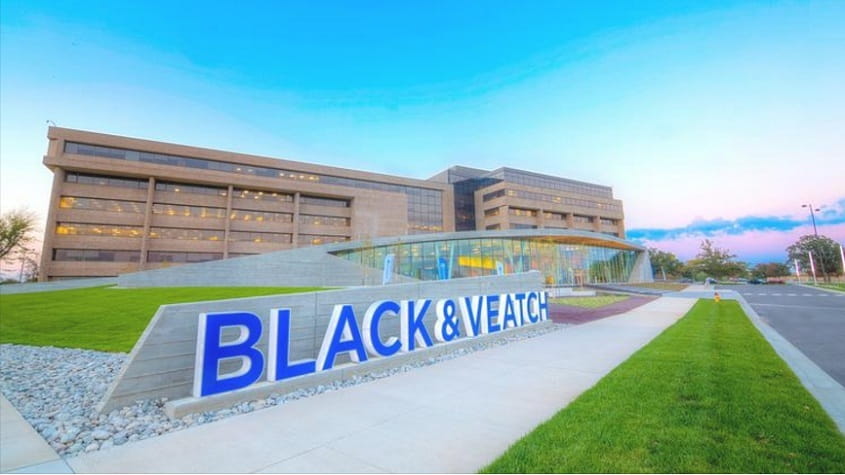 As Indonesia plans the expansion of its natural gas infrastructure, development of gas-to-power projects is an important step to further diversify the country's energy mix.
"Gas-fired power generation can enable greater flexibility to manage peak and off-peak grid demands while advances in technology also allow gas facilities to scale up for baseload generation," said Jim Schnieders, Country Manager, Indonesia and Director of Black & Veatch's EPC Power business in Asia. Schnieders was recently appointed Executive Vice President in recognition of Black & Veatch success securing and executing topline and large EPC (engineering, procurement and construction) roles on a
number of flagship power generation projects across Southeast Asia.
The company has also been pre-listed in Indonesia to bid across all scales of gas-fired EPC projects including those less than 25 megawatt (MW) through to projects more than 300 MW. The company is qualified for gas turbine and gas engine EPC projects whether open cycle or combined cycle based on notification received from the national electric utility, PT. Perusahaan Listrik Negara (PLN).
As more gas supply arrives in Asia from Australia and North America in the coming years, natural gas prices are expected to remain relatively low encouraging more gas-fired power project development.
"Across Southeast Asia, the most significant change we will see is a likely uptick in large scale combined cycle development helping economies to diversify their energy mixes. Coal remains a consideration as some nations continue to strive for full electrification while, alongside this, we're also experiencing more utilities seeking advice on how to best integrate renewable energy," said Schnieders.
Gas pipeline infrastructure, however, is relatively underdeveloped in Indonesia. Liquefied natural gas (LNG) infrastructure presents an alternative option to bypass a reliance on pipelines to transport gas, reducing the overall cost and time to develop gas infrastructure. Growing maritime nations like Indonesia also have an opportunity to plan for integrated LNG receiving terminals and gas-fired power generation in combination.
"Transporting gas cost effectively to demand centers is a significant challenge facing Indonesia gas sector planners," said Rochman Goswami, Managing Director, Black & Veatch's Oil & Gas business in Asia. "Developing an LNG receiving terminal alongside a combined cycle power generation as one joined-up project, for example, is one way to improve the economics."
Black & Veatch employs more than 100 people in its Jakarta office and has been improving the lives of Indonesians since 1969 through delivering power, gas, water and other infrastructure solutions.
Black & Veatch has been delivering power solutions across Asia for 50 years. The company has delivered gas-fired EPC projects in Indonesia as well as throughout the region. Black & Veatch is also an industry pioneer liquefying natural gas and its PRICO® SMR technology became the world's first proven FLNG technology to achieve production on a floating facility in 2016.
Jim Schnieders began his Black & Veatch career in 1990. He is a licensed professional engineer and earned his Bachelor's degree in Structural Engineering at Kansas State University. He has broad experience across Asia, first living in Indonesia between 1993 and 1997 to work on a number of major power projects there. In 2006, Schnieders was posted to Beijing, where he brought numerous global partners together to develop best-practice solutions for infrastructure challenges across Asia. Since 2013, he has been based in Jakarta; he continues to serve as Country Manager in Indonesia and Managing Director of Black & Veatch's Power EPC business in Asia.
About Black & Veatch
Black & Veatch is an employee-owned, global leader in building critical human infrastructure in Energy, Water, Telecommunications and Government Services. Since 1915, we have helped our clients improve the lives of people in over 100 countries through consulting, engineering, construction, operations and program management. Our revenues in 2016 were US$3.2 billion. Follow us on www.bv.com and in social media.
Media Contact Information:
EMILY CHIA
+65 6761 3511
+65 9875 8907
ChiaLP@BV.com
24-HOUR MEDIA HOTLINE
+1 866 496 9149
CHANDRA HADISUMARTO
+62 811854498
chandra@prismapr.co.id