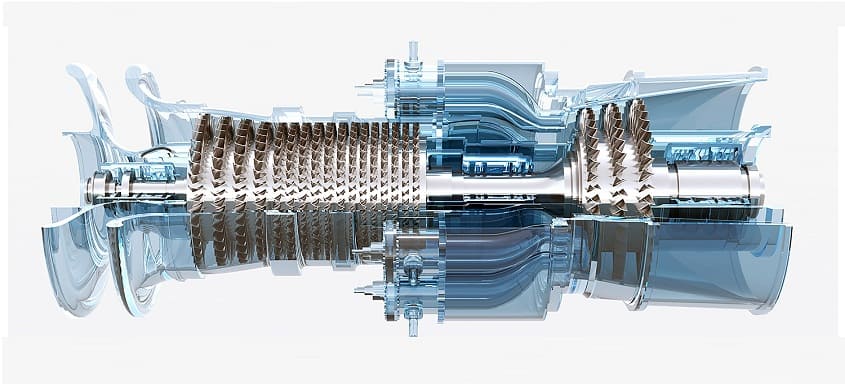 GE Power announced the company's investment to bring a GE Brilliant Career Lab to the Schenectady City School District.
The interactive, mobile technology lab, filled with equipment and programming tools, will provide hands-on and virtual experiences for students to explore technical career options and learn digital technologies.
"This investment is the next step in our long-standing commitment to drive STEM education in the Capital Region," said Steve Bolze, president and CEO, GE Power. "This first-of-its-kind mobile technology lab will prepare students for the innovative digital industrial jobs of the future and feed the pipeline of skilled workers in technical fields."
Developed by the GE Foundation and the MIT Fab Foundation, the GE Brilliant Career Lab provides access to skills training in STEM by offering hands-on experiential learning and access to cutting-edge technology. The program also includes a website that provides tools and experiences to help students identify potential career paths based on their interests and skills. The GE Brilliant Career Lab will launch in the Schenectady City School District in the Fall.
"The Brilliant Career Labs opens a door for Schenectady students by providing a new – and engaging –  level of technology and skills-preparedness training," said Larry Spring, superintendent of the Schenectady City Schools. "We are proud to be working with GE Power to bring valuable, educational tools to students that will help prepare them to enter the workforce."
The GE Brilliant Career Lab offers both physical and virtual components so that students have access to unique, hands-on experiences with advanced manufacturing technology, and online tools to assist them with career planning and preparation. Through the mobile lab, students will become familiar with new technologies, such as 3-D printers, laser cutters, milling machines, and programming tools. They will be able to work on projects to help them understand the uses and features of the equipment.
The Brilliant Career Labs website, http://www.brilliantcareerlab.org/login, houses career assessments that identify potential careers paths for each student and interactive activities that teach students about specific opportunities based on their interests and skills. GE will also provide curriculum and professional development opportunities to STEM teachers and administrators in the district to help prepare students for tomorrow's workforce.
This announcement comes as part of GE's celebration of its 125th anniversary and long history of partnership with the Schenectady City School District. GE volunteers and programs have played a key role in advancing STEM education through the decades and last year the company drove dozens of initiatives locally.
"Part of our company's DNA is to give back to the communities we live and work in every day," said Kelly Lafnitzegger, vice president, Human Resources, GE Power. "Schenectady is an important part of GE, and this investment is just one of the many ways the thousands of GE employees will be able to continue to support GE's broader commitment to the entire Capital Region and the future GE workforce."
About GE Power:
GE Power is a world leader in power generation with deep domain expertise to help customers deliver electricity from a wide spectrum of fuel sources. We are transforming the electricity industry with the digital power plant, the world's largest and most efficient gas turbine, full balance of plant, upgrade and service solutions as well as our data-leveraging software. Our innovative technologies and digital offerings help make power more affordable, reliable, accessible and sustainable. For more information, visit the company's website at www.gepower.com
About GE Foundation:
The GE Foundation, the philanthropic organization of GE, is committed to building a world that works better. We empower people by helping them build the skills they need to succeed in a global economy. We equip communities with the technology and capacity to improve access to better health and education. We elevate ideas that are tackling the world's toughest challenges to advance economic development and improve lives. The GE Foundation is powered by the generosity and talent of our employees, who have a strong commitment to their communities. We are at work making the world work better. Follow the GE Foundation at www.gefoundation.com