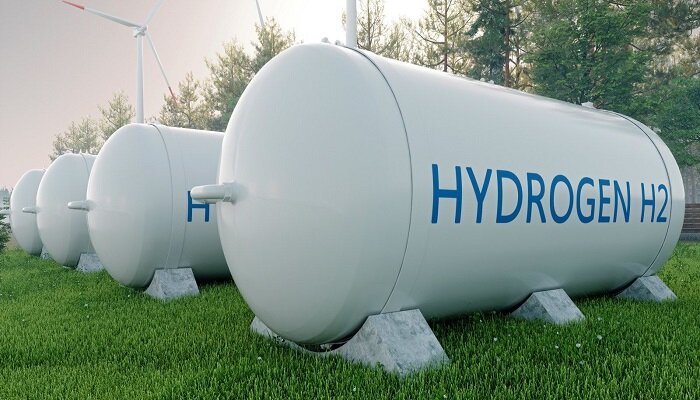 According to three sources cited by Reuters, India is developing a $2 billion incentive scheme for the green hydrogen industry in an effort to reduce emissions and establish itself as a major exporter in the sector.
As per a senior government official and an industry manager involved in renewable energy, the 180-billion-rupee ($2.2 billion) incentive intends to cut the cost of producing green hydrogen by a fifth over the following five years. They claimed that it would accomplish this in part by expanding the industry's size.
The manager reported that the price per kg is currently between 300 and 400 rupees in India. Incentives worth billions of euros have already been approved by the US and the EU for green hydrogen projects.
One can burn hydrogen as fuel. It is created using the electrical process of electrolysis, which splits water. The result is known as green hydrogen, a fuel free of greenhouse gases, if the electrolysers that accomplish that are fueled by renewable energy. According to the government official, the Indian help could be disclosed in the budget released on February 1 for the fiscal year starting on April 1.
Green hydrogen is a major focus for Indian businesses including Reliance Industries, Indian Oil, NTPC, Adani Enterprises, JSW Energy, as well as Acme Solar.
The third-richest person in the world, Gautam Adani, and France's TotalEnergies announced in June that they will work together to build the biggest green hydrogen ecosystem in the world. According to the industry manager and another government official, the Indian government anticipates that by 2030, businesses will commit 8 trillion rupees in green hydrogen and its derivative, green ammonia. Green ammonia is produced by fusing nitrogen with hydrogen using renewable sources of energy. It can be used as a fuel or a practical way to move hydrogen in the fertiliser sector.
According to the manager and second official, the green hydrogen proposal will likely be known as Strategic Intervention for Green Hydrogen Transition (SIGHT) and will be divided into 45 billion rupees for electrolyte production over five years and 135 billion rupees for green hydrogen as well as green ammonia production for three years.
The incentive for producing green hydrogen will likely be 50 rupees per kg for three years. An industry official stated that India wants to sell 70% of its production to nations like South Korea, Japan, and the European Union, adding that derivatives like green ammonia have an equally strong demand.
According to various industry sources, the government forecasts that the need for green hydrogen would increase from slightly under 75 million tonnes in the present to more than 100 million tonnes by the year 2030. By 2030, India's government intends to produce 5 million tonnes of green hydrogen annually, a goal that might increase depending on global demand, according to plans unveiled in February.
The country's manufacturing capacity for electrolysers is expected to reach 15 gigawatts by 2030, based on the government's projections. It would be almost ten times the present global capacity. The first green hydrogen factory in India has been put into operation in Bengaluru by a U.S. company called Ohmium International. Gigawatt-scale facilities will be built, according to plans revealed by Reliance Industries, Larsen & Toubro, Greenko, and H2E Power last year.
Each year, India's steel, fertiliser, and oil refineries consume 5 million tonnes of grey hydrogen, or hydrogen derived from natural gas. CO2 is created throughout the process. Due to rising gas prices, Indian grey hydrogen now costs roughly 200 rupees per kg, up from 130 rupees a year ago.