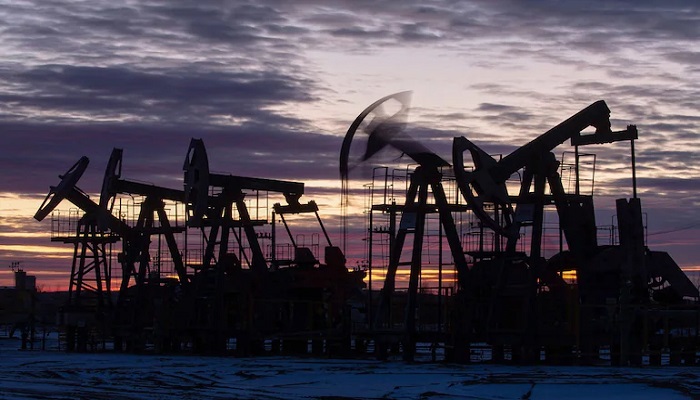 In response to price limitations on its crude and processed products, Russia may reduce oil production by 5 to 7% in early 2023 and stop exports to nations that support it, Deputy Prime Minister Alexander Novak said on state television on December 23.
Novak described the Russian response to the price limitations put in place by the West as a result of Moscow's invasion of Ukraine for the first time, estimating that the reductions may amount to 500,000–700,000 barrels per day (bpd).
Additionally, he noted that energy exports from Russia are in high demand globally and that Moscow has been expanding its clientele despite Europe's efforts to reduce its reliance on Russian oil and gas.
Without Russian energy, Novak claimed, it would be challenging to support the growth of the world economy. He also foresaw potential gas shortages in Europe, where oil and gas prices have been constrained.
In addition to the European Union's embargo on the import of Russian crude by sea and similar promises made by Britain, Canada, Japan, and the United States, the G7 countries and Australia introduced a $60 per barrel price cap starting on December 5.
They think that rather than following the selling policy with regard to price limitations, it may even be possible in the current environment to accept the risks of decreased output. Getting dependant on some decisions made by enemy countries is intolerable for them. Today it is $60; tomorrow it may be anything, stated Novak.
Vladimir Putin, the president of Russia, announced on December 22 that he will release a decree early next week outlining Moscow's response to the price cap. According to Novak, the directive will prohibit the sale of oil and oil-related products to nations that agree to the price restriction as well as businesses that demand its adherence.
In addition, he stated that while natural gas production is predicted to decrease by up to a fifth to 671 billion cubic metres, Russian oil production is anticipated to rise from 524 million tonnes in 2021 to 535 million tonnes i.e., 10.7 million barrels per day this year.
The sanctions have had a negative effect on Russian oil sales and significantly reduced state budget revenue. Up to a fifth less Urals crude blend may be exported from Baltic Sea ports in December. Deeper discounts on Urals oil have been offered this month, and top importer India has purchased barrels for significantly less than the $60 price cap.
The discount, according to Novak, will likely settle soon, and Russia has spent much of this year getting ready for price limitations and sanctions.
He also applauded the efforts of the OPEC+ group of major oil producers, which includes Russia, and stated that, barring the occurrence of unanticipated events, the price of oil is expected to remain in the present range of $70-$100 per barrel next year.