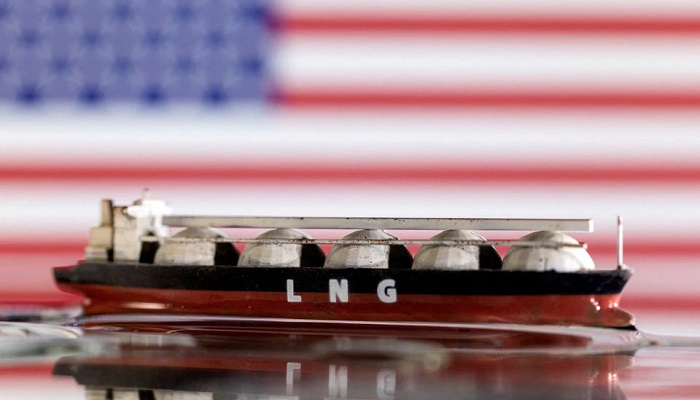 Eight months have passed since Russia invaded Ukraine, which caused a spike in global commodity prices and sent energy-starved nations into a frenzy of competition to locate new fuel supplies in time for the upcoming winter.
Although the US exported massive amounts of liquefied natural gas from its 7 plants, which partially covered the supply gap, the global markets will still need to wait for at least another two years before any additional US LNG supplies start to flow. In Texas and Louisiana, three big projects that require more than $30 billion in financing are now being built, but none will be finished by the end of the year.
Two of the projects, the first phase of Plaquemines LNG along the Mississippi River about 25 miles south of New Orleans, and Golden Pass LNG close to Port Arthur, Texas, are anticipated to start producing in 2024, setting up a competition to choose which would be the eighth US export terminal. The third project will extend an existing plant in Corpus Christi and won't start production until late 2025, according to Cheniere Energy, the largest LNG exporter in the US.
Over the coming years, natural gas merchants, policymakers, and industry watchers will keep a close eye on the initiatives for any indications of delays or progress made ahead of time.
Qatar Energy and Exxon Mobil, two major players in the business, have partnered to create Golden Pass. In May 2019, work on it started. Venture Global LNG, a privately held Virginia-based developer, secretly began work on Plaquemines in August 2021. In January 2022, Venture Global accomplished a near-miracle when Calcasieu Pass, its first LNG plant in Cameron, Louisiana, started producing in a record-breaking 29 months after getting financing. Many people ponder whether it can match or surpass its success with Plaquemines.
According to co-founder and managing partner of the New York consulting firm Webber Research, Michael Webber, the race is a dead heat, but Venture Global has an advantage due to its construction strategy. Sections of the facility are constructed off-site, transferred to Plaquemines, and then snapped together like Lego blocks using a modular construction approach. Golden Pass, on the other hand, is adopting the conventional strategy and constructing everything on-site.
Burning natural gas produces less carbon dioxide than burning coal or oil since it is a plentiful fuel. Additionally, it is easy to store and carry in oceangoing tankers in its extremely chilled state. European nations have been paying a higher price for those shipments in an effort to stay warm this winter and keep factories running smoothly.
In 2016, the US formally started exporting LNG, and as of now, seven plants can do so. Following a fire on June 8, one of those terminals, Freeport LNG in Quintana, Texas, has remained closed. The 7 plants will be capable of exporting a collective 13.9 billion cubic feet of natural gas per day once Freeport is back in full operation, which may happen before the end of the year, according to data from the Energy Information Administration. The US's maximum daily capacity was 11.6 billion cubic feet as of the end of 2019.
Increasing capacity requires herculean technical, financial, and environmental efforts. The multi-story facilities are spread across hundreds of acres of land, and miles of curving pipes are used to transport the natural gas, which must first be cleansed of impurities before being chilled to -260 degrees Fahrenheit. When that happens, it transforms into a liquid that can be kept in enormous, insulated tanks big enough for a cargo plane.