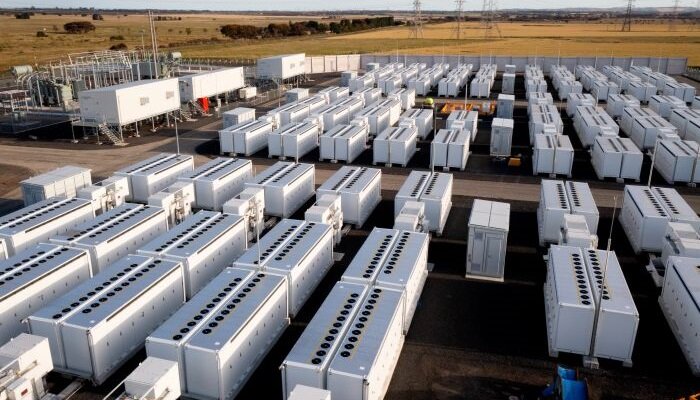 An alliance of trade associations and clean energy advocacy groups has stated that Australia needs the government's support for low-carbon energy to include a legislative goal for energy storage.
Non-profit climate communications groups, including the national Climate Council, will be present at the Australian Parliament in the coming days to speak out on the issue. The organisations' joint statement, which was published on November 18 by the Climate Council, argues that Australia won't be able to achieve its decarbonization and renewable energy policy objectives without investing in energy storage at a quicker rate than it is now doing.
Clean energy and climate organisations have complimented the federal Labor Party government of Prime Minister Anthony Albanese for its aggressive approach to energy and climate issues since taking office this year.
It recently unveiled a budget that set a revised 82% renewable energy goal by 2030 and allocated AU$25 billion (US$16.78 billion) over the following four years to clean energy. The Climate Council noted that in order to meet that end-of-decade target, approximately 18 GW of firming capacity will be needed, but appeals for a rollout target for power storage have not yet received a response.
According to the Australian Energy Market Operator (AEMO), who stated in June that by 2050, the National Electricity Market will require 46 GW or 640 GWh of energy storage, that need is only expected to increase. The energy storage sector in Australia is expanding quickly, but not quickly enough to achieve the medium- and long-term objectives.
As battery investments are proving to be very profitable for additional services and progressively for energy trading, supporters of a policy target claim that this is largely due to the lack of investment certainty they present. However, these revenue streams are entirely commercial and unsupported by long-term contracts.
The partnership led by the Climate Council also includes the Clean Energy Investor Group, the national trade association Smart Energy Council, the Advanced Materials Battery Council, and the solar advocacy group Solar Citizens.
The call is in line with a position stated by the Sustainable Energy Council, a different national trade association for clean energy. Dr. Bruce Mountain, an energy economist at the Victoria Energy Policy Centre, spoke in June to discuss the need for a storage target and how it might operate similarly to Australia's Renewable Energy Target (RET) policies, which have primarily been successful in achieving large-scale solar PV and wind online.
The renewable energy storage target that the Climate Council's coalition is promoting would function similarly to the RET, the organisation stated. At the state level, Victoria's government, which is up for re-election, has pledged to set a 6.3 GW deployment goal for energy storage by 2035. That would be a more aggressive objective than New York's 6GW plan, the highest goal among US states, even though Victoria would have five more years to accomplish it.
An objective for storing has not yet been established, although the Queensland state government has declared a 70% renewables ambition by 2032 and pledged to develop a particular Energy Storage Strategy soon.