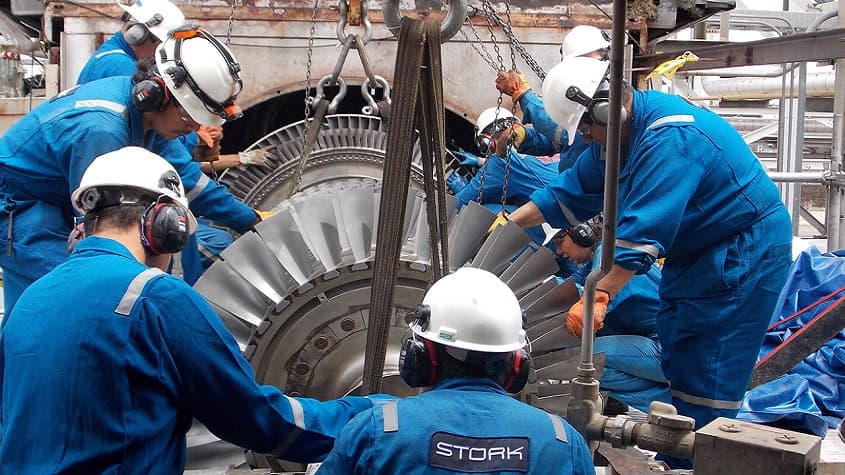 Fluor Corporation announced that Stork, part of Fluor's Diversified Services segment, was awarded a five-year contract renewal by Ecopetrol S.A. to operate and maintain its surface facilities on the Cusiana and Cupiagua gas fields in Colombia.
These facilities process 30 percent of the Colombian industrial and domestic gas consumption. Fluor booked the undisclosed contract value in the second quarter of 2018.
Stork will provide integrated operations and maintenance services to the gas compression facilities and the power generation systems until 2023. In addition, Stork will plan and execute the overhauls of the Ecopetrol turbo machinery and related equipment during this timeframe.
"We are pleased that Ecopetrol has extended Stork's contract to continue work in Cusiana and Cupiagua. We have been supporting these gas fields since 2013, and this contract renewal demonstrates the valuable partnership we have established with Ecopetrol," said Taco de Haan, Stork's president. "Under this contract, Stork will continue to drive field efficiency improvements and will use new techniques to further assist Ecopetrol to improve the overall equipment effectiveness."
About Fluor Corporation
Founded in 1912, Fluor Corporation is a global engineering, procurement, fabrication, construction and maintenance company that transforms the world by building prosperity and empowering progress. Fluor serves its clients by designing, building and maintaining safe, well executed, capital-efficient projects around the world. With headquarters in Irving, Texas, Fluor ranks 153 on the Fortune 500 list with revenue of $19.5 billion in 2017 and has more than 56,000 employees worldwide. For more information, please visit www.fluor.com