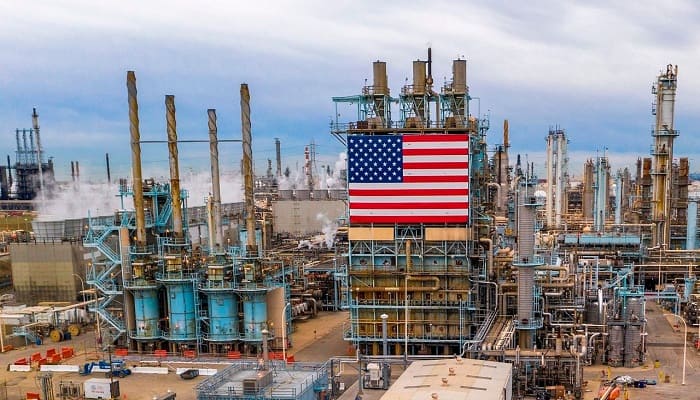 Prior to November's legislative elections, the Biden administration anticipates selling oil from the Strategic Petroleum Reserve, according to three persons familiar with the situation. Based on one of the sources, President Joe Biden's declaration is anticipated this week as part of the reaction to Russia's assault on Ukraine.
The sale would allow Biden to market the final 14 million barrels of his previously announced and largest-ever release from the 180 million barrel reserve, which began in May. A fourth source says that the government has also talked about selling an extra 26 million barrels from a deal that Congress said had to happen in the fiscal year 2023, which began on October 1.
Further information regarding eventually purchasing the oil back will also be made public by the Department of Energy, reflecting the White House's intention to counteract rising pump costs while assisting local drillers.
Due to soaring retail gas prices, inflation has hit its worst level in decades, jeopardising Biden's and his party's chances of keeping control of Congress in the November 8 midterm elections.
Last week, Biden warned that gas prices were out of control and that he would have more to say this week on bringing them down. The administration can use the Strategic Petroleum Reserve, or SPR, in the upcoming weeks and months if necessary to stabilise oil, according to David Turk, his deputy energy secretary, who also stated this last week.
According to the sources, the administration has discussed purchasing back oil from energy companies through 2025 in order to replenish the SPR after Biden announced in March the biggest sale ever—180 million barrels—from May to October. Due to holidays and the hot weather in July and August, sales of the historic release of SPR oil were halted, leaving the Energy Department with around 14 million barrels still available for sale.
In addition, a provision passed by Congress years ago requires the administration to sell an additional 26 million barrels of SPR oil during the fiscal year 2023, which began on October 1, and one of the insiders predicts that this sale will happen shortly.
According to a source familiar with White House discussions, the government has a tiny window before the midterms to try to cut fuel costs, or at least indicate that they are trying. The White House has indicated that it will take action to stop this from happening again because it did not like the price of gas being $4 per gallon.
Conforming to the AAA motor group, the national average price of gasoline in the United States reached $3.89 per gallon on October 17th, up nearly 20 cents from one month prior and 56 cents from this time last year. In June, the average price of gas surpassed $5.00 for the first time.
The DOE announced in May that it would begin accepting bids in late 2018 for a buyback of around one-third of the 180 million barrel sale. It was implied that after fiscal year 2023, which concludes on September 30 of the following year, deliveries would be correlated with falling oil prices and declining demand. The buy-backs might continue through 2025, according to two sources.
In recent months, Biden officials have also pushed oil refiners, including Exxon Mobil, Chevron, and Valero, to refrain from increasing fuel exports and have threatened to take action if plants do not raise stockpiles.
The administration hasn't ruled out a prospective restriction on the export of gasoline and diesel, despite claims from those opposed to such a measure that it would worsen Europe's energy crisis and drive-up domestic fuel costs.