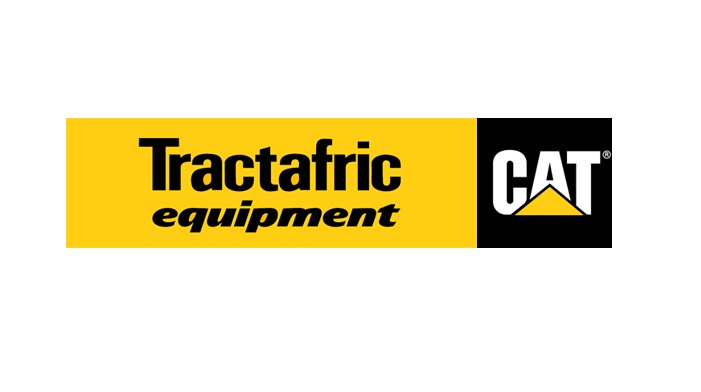 Caterpillar Inc. announced that Barrick Gold Corporation has collaborated with Cat® dealer Tractafric to install 7.5 MW of battery energy storage capacity for its microgrid at the Kibali gold mine in the Democratic Republic of the Congo (DRC).
Now operational, Tractafric's solution deploys the battery energy storage and Cat bi-directional power inverters (BDP) to provide grid stability, while the Cat Master Microgrid Controller seamlessly integrates up to 45 MW of power generated by three hydroelectric power stations and 36 Cat 3512 diesel generator sets. Barrick has also employed Cat Connect Remote Asset Monitoring for the real-time collection and off-site monitoring of performance data.
The Caterpillar grid stabilizer offsets the cyclical loading of the winding plant to reduce the spinning reserve requirement, which decreases annual diesel consumption by approximately 3 million liters and the associated carbon dioxide emissions by an estimated 8 kilotons.
"This project required an exceptional collaborative effort between Caterpillar, Tractafric and the Kibali technical on-site team who had to make use of innovative remote technologies to commission the system during the COVID-19 pandemic. The result is continuous, reliable power for the Kibali mine generated at the lowest unit cost rate through maximum renewable energy penetration. We are investigating options to improve on this blend," said Rousseau Jooste, chief engineer for Africa and the Middle East for Barrick Gold Corporation. "Barrick is committed to collaborating with host governments and local communities to transform natural resources into sustainable benefits for all stakeholders. We are particularly encouraged by our inclusion in the Dow Jones Sustainability World Index for the past 13 consecutive years."
Located in the DRC province of Haut-Uele, the Kibali mine is one of the largest gold mines in Africa.  Barrick operates Kibali in a joint venture with AngloGold Ashanti and the Congolese parastatal SOKIMO. Commissioned in September 2013, Kibali produced 808,000 ounces of gold in 2020 from open pit and underground integrated mining operations.
The hybrid energy solution adds to Tractafric's and Caterpillar's already substantial footprint at the Kibali Mine. Barrick uses 48 Cat haul trucks, blasthole drill rigs, wheel loaders, dozers, graders, wheel dozers and water delivery systems at the Kibali Mine under a contract with DTP Terrassement – Kibali Mining Services. Additionally, Tractafric supports power plant operations and maintenance around the clock with an on-site staff of 18 technicians.
"Improving the quality of power at a lower cost is a key business driver for customers," said Julien-Christian Chaumond, mining director and group sales director for Tractafric Equipment- Energy & Transportation. "The configuration of a power system featuring grid stabilizers illustrates how the technical expertise of Tractafric Equipment and the advanced technology of Caterpillar deliver sustainable hybrid energy solutions that supply cleaner and more stable power to customers while reducing costs."
Advanced hybrid energy solutions from Caterpillar
Caterpillar's hybrid energy solutions technology suite is designed to reduce fuel expenses, lower utility bills, decrease emissions, and reduce the total cost of ownership while increasing energy resiliency in even the most challenging environments. Key offerings include:
The Cat Master Microgrid Controller (MMC), which keeps loads continuously energized with high-quality power at the lowest cost by managing the flow of power from every source in the system;
Cat Connect Remote Asset Monitoring, which provides data visualization, reporting, and alerts from anywhere in the world through an easy-to-use web interface;
Cat BDP energy storage inverters, which supply real and reactive power with grid-forming and grid-following capabilities; and
Cat Energy Storage System modules, which use advanced lithium-ion batteries with superior energy density, high discharge/recharge efficiency and high cycle life to compensate for fluctuations in output from renewable energy sources.
"Renewable energy sources are assuming a growing role at mines and other remote, off-grid applications," said Bart Myers, general manager for Caterpillar Large Electric Power Solutions. "The configuration of a power system featuring grid stabilizers illustrates how Caterpillar and the Cat dealer network offer a portfolio of the latest field-proven technologies combined with the expertise needed to help enterprises integrate sustainability into their operations."
Caterpillar and the Cat dealer network offer power systems for mines ranging from the largest surface and underground operations down to the smallest quarries. The solutions are engineered to keep operations running reliably and efficiently while protecting the safety of crew members.
Caterpillar delivers innovative power systems engineered for exceptional durability, reliability and value. The company offers worldwide product support, with parts and service available globally through the Cat authorized service and dealer network. In addition, dealer technicians are trained to service every aspect of Cat equipment.
About Barrick
On January 1, 2019, a new Barrick was born out of the merger between Barrick Gold Corporation and Randgold Resources Limited. Shares in the new company trade on the NYSE (GOLD) and the TSX (ABX).
The merger has created a sector-leading gold company which owns five of the industry's Top 10 Tier One gold assets (Cortez and Goldstrike in Nevada, USA (100%); Kibali in DRC (45%); Loulo-Gounkoto in Mali (80%); and Pueblo Viejo in Dominican Republic (60%)) and two with the potential to become Tier One gold assets (Goldrush/Fourmile (100%) and Turquoise Ridge (75%), both in the USA).
With mining operations and projects in 15 countries, including Argentina, Australia, Canada, Chile, Côte d'Ivoire, DRC, Dominican Republic, Mali, Papua New Guinea, Peru, Saudi Arabia, Senegal, USA, and Zambia, Barrick has the lowest total cash cost position among its senior gold peers and a diversified asset portfolio positioned for growth in many of the world's most prolific gold districts.
About Tractafric
A leader of equipment solutions in Africa, Tractafric Equipment has distributed Caterpillar products for more than 85 years. Today, Tractafric operates in 10 countries on the African continent: Morocco, Cameroon, Gabon, DRC, Congo, Chad, RCA, Rwanda, Burundi, and Equatorial Guinea.
Tractafric Equipment provides the largest industry operators with a wide range of equipment, including mining, civil engineering and forestry, spare parts, industrial and marine engines, power systems, generator sets, and handling vehicles. Its activity includes many services to provide customers with global and personalized solutions: sales of new and used equipment, rentals, repairs, maintenance, fleet management, training and more, with numerous solutions to assist customers on site.
About Caterpillar
Since 1925, Caterpillar Inc. has been helping our customers build a better world – making sustainable progress possible and driving positive change on every continent. With 2020 sales and revenues of $41.7 billion, Caterpillar is the world's leading manufacturer of construction and mining equipment, diesel and natural gas engines, industrial gas turbines and diesel-electric locomotives. Services offered throughout the product life cycle, cutting-edge technology and decades of product expertise set Caterpillar apart, providing exceptional value to help our customers succeed. The company principally operates through three primary segments – Construction Industries, Resource Industries and Energy & Transportation – and provides financing and related services through its Financial Products segment.