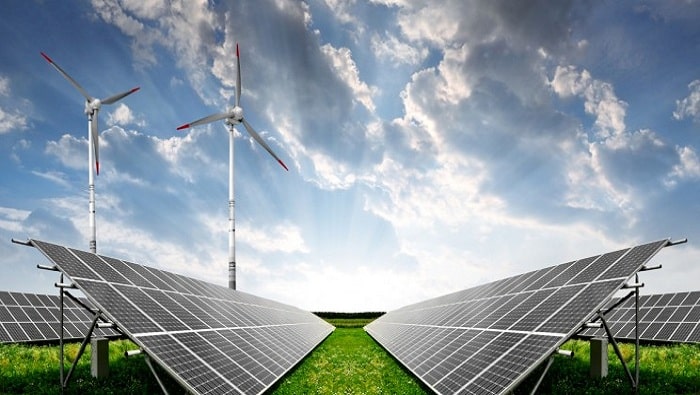 The International Energy Agency projects that by the middle of this decade, renewable energy will surpass coal as the primary source of electricity generation on Earth.
In a period of great volatility and geopolitical unrest, the IEA's Renewables 2022 study, which was released on December 6, expects a considerable change in the global electricity balance. Russia's invasion of Ukraine has spurred extraordinary enthusiasm for renewables, the report stated. It is the first genuine global energy crisis.
By early 2025, renewables will surpass coal as the primary source of electricity generation worldwide. In line with its main-case forecast, the IEA projects that by 2027, renewable energy sources would produce close to 40% of all electricity produced globally, with the proportion of coal, natural gas, and nuclear power falling.
The report is released at a time when the world's energy markets are severely disrupted as a result of Russia's invasion of Ukraine in February. According to Eurostat, the Kremlin was the EU's top supplier of petroleum products and natural gas in 2021. However, as EU members sought to deplete the Kremlin's war chest, gas supplies from Russia to the bloc have decreased this year.
As a result, the continent's leading economies have been working to secure supply from different sources for the upcoming colder months and beyond. The IEA addressed the effects of the current geopolitical scenario in a statement released along with its report.
According to the report, overall capacity development worldwide is expected to nearly quadruple in the next 5 years due to the global energy crisis, which is driving a strong acceleration in the deployment of renewable power.
Countries are rapidly turning to renewables like solar and wind to minimise dependency on imported fossil fuels, whose costs have increased considerably, it added. This is due to energy security worries brought on by Russia's invasion of Ukraine.
In its biggest upward revision to its renewable electricity prediction, the IEA now projects that between 2022 and 2027, the global renewable capacity will increase by about 2,400 gigawatts, or the equivalent of China's entire installed power capacity.
Advancement of wind and solar
In 2027, the IEA projects that electricity generated by wind and solar photovoltaic (which transforms sunlight directly into electricity) will account for over 20% of all power generated on Earth.
According to the report, these variable solutions account for 80% of the increase in worldwide renewable generation over the predicted period, necessitating further sources of power system flexibility.
However, despite their crucial role in incorporating wind and solar PV into global electrical grids, the IEA anticipates development in geothermal, bioenergy, hydropower, and concentrated solar power to remain limited. The global energy crisis, according to IEA Executive Director Fatih Birol, has propelled renewable energy sources into an astonishing new era of even quicker growth as governments attempt to capitalise on their merits for energy security.
According to Birol, the world is on track to add as much renewable electricity in the next five years as it did in the prior 20 years. The IEA director proceeded by saying that it was essential to keep the door open to reducing global warming to 1.5 °C that renewable energy development kept accelerating.
The Paris Agreement, a historic accord that intends to keep global warming well below 2 degrees Celsius, ideally 1.5 degrees Celsius, when compared to pre-industrial levels, is addressed by the 1.5-degree objective. It is believed that reducing human-caused carbon dioxide emissions to zero by 2050 will be essential to achieving the 1.5 degree Celsius objective.
In a report released earlier this year, the International Energy Agency predicted that by 2030, investments in renewable energy might reach $2 trillion annually, an increase of almost 50% from where they are now.