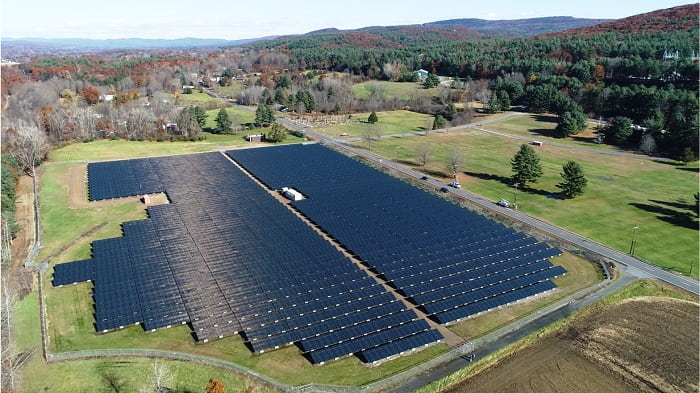 FirstLight Power, a leading clean power producer and energy storage company, announced that the company has joined the 24/7 Carbon-free Energy (CFE) Compact in partnership with Sustainable Energy for All (SEforALL) and UN Energy. The compact is an ambitious worldwide effort accelerating the decarbonization of the world's electricity systems by working together with a global group of companies, policymakers and organizations to develop and scale technologies, policies, and solutions for a 24/7 carbon-free energy future.
"At a time when greenhouse gas pollution from energy continues to increase at alarming rates, FirstLight is proud to join with world-class partners to take immediate action against looming climate catastrophe by driving systemic change and accelerating the transition to a carbon-free electricity sector," said Alicia Barton, President and CEO of FirstLight. "The 24/7 Carbon-free Energy Compact is in full alignment with FirstLight's mission to accelerate the decarbonization of the electric grid by owning, operating, and integrating large-scale renewable energy and storage assets to meet the region's growing clean energy needs and to deliver an electric system that is clean, reliable, affordable and equitable."
Clean energy will benefit communities and economies across the world. Crucially, 24/7 Carbon-free Energy will drastically reduce pollution and improve economic and health outcomes for those most impacted by the effects of climate change. With the largest clean energy generation portfolio in New England, FirstLight is working to enable the conversion to a clean energy future faster by delivering clean, locally made hydropower, and by leveraging large-scale storage facilities such as Northfield Mountain to integrate renewable energy and store it for times when it is needed. In addition, FirstLight is building on a strong legacy of environmental stewardship and clean energy leadership to help lead the drive to a more sustainable future in the years ahead.
About FirstLight Power
FirstLight Power (FirstLight) is a leading clean power producer and energy storage company in New England with a portfolio that includes nearly 1,400 megawatts of pumped-hydro storage, battery storage, hydroelectric generation, and solar generation – the largest clean energy generation portfolio in New England today. Based in Burlington, MA, with operating offices in Northfield, MA and New Milford, CT, FirstLight provides stewardship of and recreational access to 14,000 acres of land and waters along the Connecticut, Housatonic, Shetucket, Still, and Quinebaug Rivers.