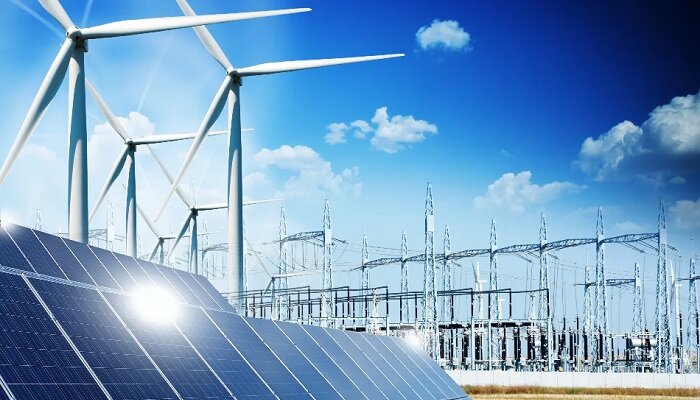 An insight revealed a substantial financial injection into cleaner and more reliable energy sources in Britain, positioning the nation as a top preference for investors. The announcement involves a £22 million augmentation in government funding for renewable energy initiatives, within the flagship Contracts for Difference scheme. This increase raises the total budget for the ongoing auction to £227 million.
Originating in 2014, the scheme is a primary government mechanism for bolstering low-carbon electricity generation, catalyzing a surge in the share of renewable energy in the UK's power mix. Renewable energy constituted approximately 42% of the country's electricity generation in 2022, marking a significant ascent from 7% in 2010. By contrast, the US and Japan recorded 21% and 23% respectively in the same period.
In the initial quarter of 2023, renewables achieved a record-breaking 48% of the UK's electricity output, signaling substantial advancement toward the objectives of a decarbonized energy sector by 2035 and net-zero emissions by 2050. The reinforced funding, combined with the introduction of annual auctions this year, is expected to invigorate investments in the nation's preeminent renewable industry. Simultaneously, it will fortify energy security, catalyze growth in green sectors, and diminish exposure to erratic global gas prices.
The need to enhance energy security became pronounced due to recent geopolitical events. The bolstered funding through the Contracts for Difference scheme, a pivotal factor in the renewables sector for nearly a decade, is projected to galvanize economic expansion by positioning Britain as the foremost choice for renewable energy investment. This applies to well-established technologies like solar, as well as emerging innovations such as floating offshore wind. The government's support spans across oil, gas, carbon capture, and nuclear energy, underpinning Britain's energy landscape for decades to come.
The augmented budget for the current auction (AR5) entails heightened allocations for established technologies like solar and offshore wind, increasing from £170 million to £190 million. Additionally, emerging technologies such as floating offshore wind receive an uptick in budget, rising from £35 million to £37 million. A ring-fenced budget of £10 million is reserved for tidal stream projects. These financial injections are anticipated to reinforce industry confidence annually, burnishing the UK's reputation as an attractive investment destination. In 2021 alone, renewable electricity sectors directly supported nearly 25,000 jobs.
Simultaneously, Deputy Prime Minister Oliver Dowden unveiled the first of over 200 towering wind turbines at Dogger Bank, poised to become the world's largest offshore wind farm. This achievement aligns with the government's publication of the National Risk Register, divulging serious threats faced by the UK, including energy security. Dowden highlighted that backing British renewables would mitigate risks and replace imported fossil fuels with domestic, cleaner sources of energy, catalyzing economic growth and job creation across the nation.
The Contracts for Difference scheme has played an instrumental role in accelerating the diversification, decarbonization, and localization of the UK's energy supplies. The last round (AR4) secured approximately 11GW of low-carbon capacity through nearly 100 clean technology projects, enough to power 12 million British homes. The scheme's impact has been felt nationwide, with contracts awarded to projects in Scotland representing around 30% of all Contracts for Difference projects. In Wales, contracts for 9 projects, totaling approximately 260MW of capacity, have been granted.
The scheme's achievements in advancing renewable energy deployment, fortifying energy security, and stimulating economic growth are immense. The £22 million infusion affirms the government's dedication to transforming the UK into a global renewable energy leader. This funding contributes to energy security, economic prosperity, and a sustainable future. The decision to revise the budget keeping in mind its positive impact on qualifying projects is praiseworthy.