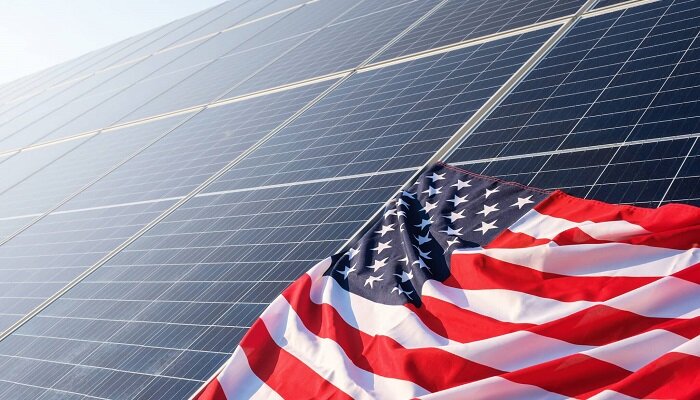 The progress of the next wave of solar factories in the United States is rapidly advancing, driven by attractive tax incentives provided by the Inflation Reduction Act. These incentives have spurred growth, but until the new domestic manufacturing facilities reach full production capacity, American solar installers continue to rely heavily on solar modules imported from abroad.
In the second quarter, imports of photovoltaic panels surged by an impressive 90.5% compared to the previous year, totaling 50,409 twenty-foot equivalent unit shipping containers. This marked a new high for imports in a quarter, surpassing the previous record set in the first quarter of 2023. Importantly, this increase represents the fourth consecutive quarter of escalating imports since President Joe Biden's decision in June 2022 to exempt tariffs on crystalline-silicon PV cells and panels from Southeast Asian countries that were seen as evading long-standing tariffs on Chinese products.
Panjiva, the supply chain research unit of S&P Global Market Intelligence, provided these import statistics. The data is especially pertinent as the US Commerce Department is expected to reach a final verdict in August on whether manufacturers are evading tariffs through assembly in Cambodia, Malaysia, Thailand, and Vietnam, using components made in China to circumvent duties imposed in 2012.
The statistics reveal that during the second quarter of 2023, First Solar Vietnam Manufacturing Co. Ltd., a subsidiary of First Solar Inc., led as the largest solar exporter to the US. This was closely followed by Trina Solar Energy Development Pte. Ltd., a subsidiary of China's Trina Solar Co. Ltd., and Boviet Solar Technology Co. Ltd., an affiliate of China's Boway Group. Notably, the total imports of solar panels in the first half of 2023, which reached 24.6 GW, fall short of S&P Global Commodity Insights' projected nearly 36 GW of installed solar capacity for the entire year.
The Inflation Reduction Act signed by President Biden prompted significant private sector investments, totaling nearly $20 billion, into new solar factories throughout the supply chain. The Solar Energy Industries Association disclosed on August 14 that this commitment encompasses the establishment of 85 GW of solar module capacity, 43 GW of cell capacity, and 20 GW of crystalline silicon ingot and wafer capacity, indicating substantial growth in the US solar industry.