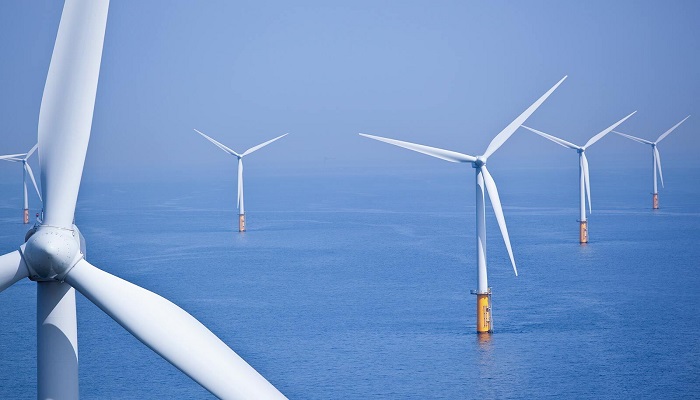 In the first half of 2023, Europe added 2.1 GW of offshore wind capacity, pushing the total to 32 GW. Over half of this increase occurred in the Netherlands, with the remainder shared among the UK, Germany, and Norway. This expansion is, however, insufficient to meet the region's energy and environmental goals. Delays in investment decisions last year due to governmental interference in power markets have created a need for Europe to make up lost ground.
To align with its targets, the European Union (EU) should be installing an average of 11 GW of offshore wind annually until 2030. While it's anticipated that more installations will happen in the latter half of the decade, the current pace of 1.4 GW in the first half of 2023 falls short of expectations.
To achieve these ambitious goals, Europe must address its offshore wind supply chain inadequacies. The lack of swift investments in factories, workforce, and infrastructure is a significant concern. Shortages in foundations for wind turbines and installation vessels, along with a dearth of turbine and cable factories and the need for €9 billion in port infrastructure, highlight critical gaps. Additionally, substantial investments are required for new grid connections.
Revisions to regulations, particularly in permitting and market design, are essential to create an environment conducive to these investments. Public support, coupled with the EU's Green Deal Industrial Plan and Net-Zero Industry Act, should provide the financial backing needed for the supply chain expansion. National governments must maximize their flexibility under EU state aid rules to encourage investments. Moreover, auction rules must incentivize resilience in the supply chain and other value-added aspects.
Effective auction design is paramount. Governments should ensure that auction prices are fully indexed to account for inflation between the auction and equipment procurement stages. Failing to recognize the 40% increase in offshore wind turbine costs over the past two years could lead to project losses, as seen in the UK's case with Vattenfall's Boreas project. Governments should also avoid uncapped negative bidding, which could drive up costs significantly, adding burdens to electricity consumers and an already strained supply chain.
Despite a slow recovery in financial activity after a year with no new large-scale offshore wind investments in Europe, progress is being made in 2023. Six significant projects with a total investment of €15 billion and 5 GW of capacity have secured final investment decisions. Nonetheless, certain investments remain delayed and investor hesitation persists.
Floating offshore wind is emerging as a promising avenue. The completion of the Hywind Tampen floating wind farm in Norway, the world's largest at 95 MW, signifies progress. This technology enables countries with deeper seas to enter the offshore wind arena. France, the UK, and southern European nations are developing gigawatts of floating wind capacity, potentially reaching 3-4 GW by 2030 and even 10 GW if governments provide the right policy support.