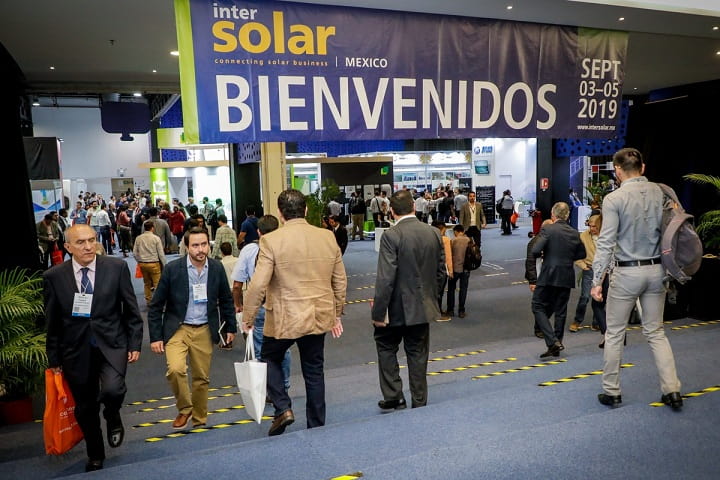 National and foreign visitors have had the opportunity to talk to service providers and manufacturers from the solar industry in Mexico and other countries from September 3-5 at the Pepsi Center/WTC in the framework of the Intersolar Mexico.
Also, the conference sessions and the workshops have been an excellent fora to exchange information about the current market situation and trends of the solar energy market in Mexico.
"The presence of Intersolar in Mexico is a great happening to push the Mexican solar industry forward. It has also been an magnificent opportunity to be up to date about the latest developments in the global solar market." President of FAMERAC and CEO of Módulo Solar.
To accommodate the demand of the emerging Mexican energy market, Intersolar together with the co-located THE GREEN EXPO® and AQUATECH will move to a new venue in 2020: Centro Citibanamex, a world-class convention and exhibition center in the heart of Mexico City. At the new venue, Intersolar Mexico is expected to triple in terms of size in comparison to its premiere event at Pepsi Center in 2019.